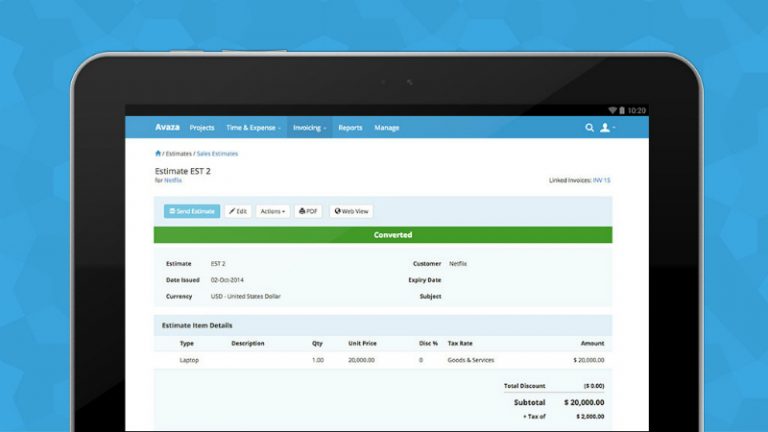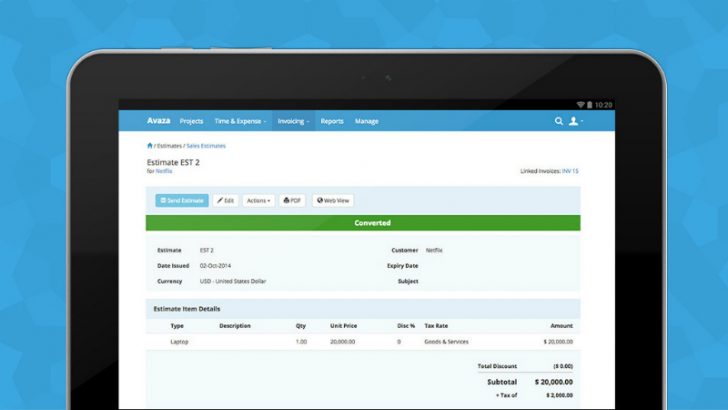 Avaza has announced several improvements to its invoicing and project management software over the last month. The addition of recurring invoicing functionality allows companies using the software to semi automate invoicing to clients and reduce their administration overhead. Avaza is aimed at small to medium companies and delivers project management in four separate areas: Project management, Timesheets, Expense tracking and invoicing.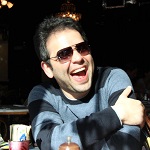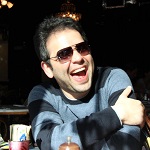 Behram Khan, Avaza Co-founder commented: "The feature is really easy to set-up, and offers users many flexible options to customise according to their requirements,", says. "For instance, it lets you choose from flexible scheduling options, list of customer contacts who will receive the invoice, and dynamically assign names to billing periods in generated invoices, to name a few."
For small professional services businesses looking to run their back end on a cloud based solution Avaza seems to be a solution that is worth a look. It is already being used by more than 4,500 companies across 130 countries. While it will not provide a complete solution for businesses the software integrates to other applications using Zapier.  One such integration to Xero was recently featured in a blog and demonstrates how the integration can work. The recurring Invoices can also be posted through to Xero thus eliminating the duplicate entry and reducing administrative overhead.
Avaza delivers more than 500 integrations
Avaza is aimed at providing a paperless solution to small businesses with support for tablet and mobile technology including both iOS and Android. This new functionality adds to a strong solution that through Zapier can interface with several other well known SaaS applications such Salesforce. Other recent improvements in the software include multilingual support. This does not appear to mean that the software is delivered in multiple languages but allows companies to have multiple language versions of their invoices to send to clients in their own language. For companies that include T&C's or detailed information within the invoice this is important.
Avaza seems to be constantly improving their solution and it will be interesting to see how the software develops and what functionality it adds next. They have sensibly allowed a free, if limited entry solution but users will quickly need to upgrade to the $9.95 that may be suitable for some sole traders. Most businesses will look to upgrade to $39.95 per month as this offers unlimited customer records, projects and invoices as well as access for five users.
Tim Kremer, the other co-founder of Avaza commented: "The best thing about Avaza's invoicing is that it is linked to your overall project and task management ecosystem through the other Avaza modules, offering you 360 degree visibility on business tasks, expenses and accounting.
"For instance in this case, you have a streamlined and easy way of including any uninvoiced timesheets and expenses into your recurring invoice set-up."
Conclusion
This could be a company to watch. Founded only in 2013 it seems to have an impressive growth trajectory and it will be interesting to see what integrations it strengthens over the next few months and what additional functionality it brings into the solution. With Zapier, Avaza has been able to integrate with 500 other SaaS apps and the ecosystem that Zapier has enabled means that companies can pick and choose the cloud solutions that best meets their interests.
Larger companies are looking to create a cloud of clouds such as combining Workday with Salesforce and adding an ERP provider. Zapier is enabling smaller SaaS solutions to combine with others to address the SME market. It means that companies such as Avaza can be combined with other solutions to deliver a sophisticated solution that while larger companies such as Oracle and SAP almost certainly have the functionality for, the cost of implementation would be prohibitive.