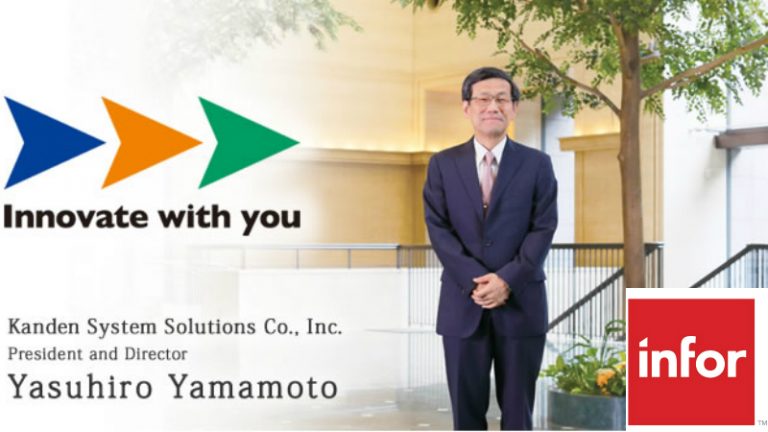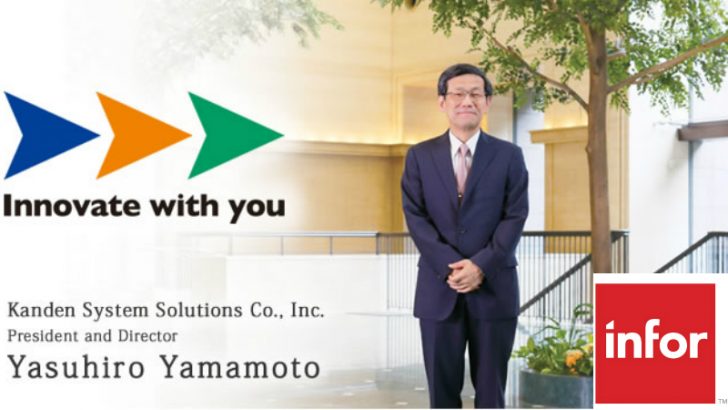 Infor has announced a new partnership agreement with KS-SOL  in Japan. The agreement was jointly announced by Yasuhiro Yamamoto, the President of Kansai Electric System Solutions Co., Ltd. (known as KS-SOL) and Shinzo SoSaburo, president and CEO of Infor Japan. The agreement will see KS-SOL offer the Infor M3 ERP solution to the Japanese market, notably in the west of Japan where KS-SOL has a strong presence. They intend to offer a cloud solution of Infor M3 with a hybrid combination between Microsoft Azure and their KS-SOL's own data centre.
KS-SOL can trace its origins back to 1967. The current company was founded in a merger between Kanden Information System Co.,Inc. and Kansai Telecommunication Technology Co.,LTD. in 2004 entering the ASP market at its launch. It opened its third data centre in 2012 and has grown significantly since. Revenue reached 30,724 million yen (2014) and there are now 1,260 people employed across Japan, with a single office in the USA in Burlingame, California.
This latest announcement sees the company forge a partnership that will help drive Yamamoto's vision for KS-SOL. In his corporate message he said: "We are here to help customers address the management challenges they face such as improving management efficiency and achieving business reform , from start to finish."  Being able to offer support services to help Implement ERP solutions such as Infor M3 will help to deliver on that.
According to the press release KS-SOL will be looking to use the Infor M3 solution to deliver solutions to companies in the Tokyo metropolitan area and the Kansai area specifically within the apparel manufacturing and wholesale sector. Infor will be especially suited to the machinery and equipment manufacturing industry in that region.
The agreement will see Infor M3 jointly marketed by the two companies and they have set a target of achieving 10 sales within the next three years. This should not be difficult for KS-SOL although it will be interesting how the company looks to separate its Oracle EBS business from Infor. One wonders whether the two will compete or whether this is a shift away from Oracle for the Japanese service provider.
Conclusion
KS-SOL is the thirty fifth Japanese partner listed on the Infor website. As it looks to grow its market share in the country, acquiring the services of KS-SOL is important in a country where it can take time to forge relationships that matter. Shinzo SoSaburo has down well to lock in yet another partner covering a new geographic area on Japan. With their experience in deploying cloud solutions this fits well with the vision of both Infor and Charles Phillips, CEO of Infor to have more than 50% of their systems hosted in the Infor Cloud by the end 2016.