Exact Macola has announced and demonstrated the new functionality that will be available in Macola 10.4, its ERP and business software suite. The latest release will not be available for customers until June, but attendees at Exact Macola Evolve 2016 held in Atlanta were treated to a preview of the new release and its key features.
Macola 10 was released in 2014 and this latest release is the fourth bi-annual release since then. There are three fundamental building blocks of the software: Core business functionality, personalised workspaces and activity and process management. The first two of these seem to be the focus for the key improvements this time.
Building on the Spanish version that was released in Macola 10.3 in December the next version will contain support for the International Financial Reporting Standards (IFRS) model for financial reporting that is used in many countries in South America and further afield. Exact has already stated its ambitions for international expansion in the wider Americas but this may also tempt them to look at Europe as well.
It has already begun to expand its channel in Puerto Rico,Colombia, Venezuela, Panama, the Dominican Republic and Chile and this latest announcement will help those partners to sell the product. It will be interesting to see whether the company adds Portuguese to its language portfolio as it is the main language in Brazil and is probably one of the most lucrative markets in the region.
Personal workspaces have been enhanced with Workspaces 2.0. The next generation of this component improves the UI (User Interface) experience. It also gives individuals the ability to configure menus and extend workspaces functionality into transactions in order to optimise their experience.
Additional support for multiple subsidiary financial consolidation has also been improved in the next version. This seems to be a common focus for many businesses recently with FinancialForce also announcing improvements to the consolidation aspect of their software. Macola now allows users to aggregate financial information from several business divisions, as well as draw in external data.
Details around this improved functionality are scarce and it will be interesting to see how complex it is. Macola is generally aimed at small to mid sized companies in manufacturing and distribution. It is likely that this may well have been delivered on the back of user feedback.
Business Intelligence with Qlik
Macola 10.4 has integrated their ERP solution with Qlik. In delivering Exact Insights, they have made available the power of Qlik for those users who want deeper business insights. This is an intelligent move by Exact as they look to continue expanding their business because they cannot develop every component themselves. Partnering with Qlik allows them to deliver analytics to their user base without needing to build out a platform themselves.
But no cloud solution for Macola
While there is no reason that Exact Macola, cannot be hosted in a cloud environment the company has chosen not to go in that direction, yet.  One wonders how long before they will need to do so.  While Manufacturing companies have been reticent at times to move their IT into the cloud and Latin America is behind the US in cloud deployment it also cannot be that far behind.
In the press release Cindy Nunley, controller at Seattle-Tacoma Box Company commented: "Seattle-Tacoma Box Company is proud to be able to stay on top of the technology that is continually being released in Macola. We are excited to start exploring the new functionality offered in 10.4."
This may well be the case but many companies would point to cloud vendors such as NetSuite and say that the responsibility for improvements and updating lies with them. As Exact Macola release more updates they will end up supporting multiple versions of their software as some companies will just not find or have the time to update the ERP solution themselves.
Conclusion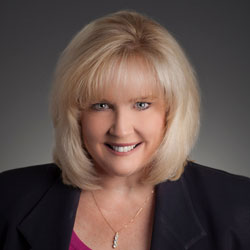 What is different about Exact Macola ERP is the personalisation that users can develop themselves to improve their working day. This personalisation of software, if managed properly and securely is a powerful tool. This latest release builds on that and Alison Forsythe, Managing Director, Macola stated: "Giving individual users access to every process, workflow, and piece of data they need to perform their jobs better is central to what Macola delivers."
"Thanks to the addition of Exact Insights powered by Qlik and the newest generation of our dynamic workspaces, among other updates, there is no reason for users to look beyond Macola during their workday. I'm thrilled to introduce Macola 10.4 to our customers and partners here at Exact Macola Evolve today."
Macola is looking to expand in 2016, increasing headcount by 30% following revenue growth of 83% over the last two years. This is part of an expansion plan that was laid down by Forsythe when she took the helm in 2013. While this may seem a more traditional approach to the software market that the cloud based vendors she also seems to be having some success. Forsythe commented: "The manufacturing and distribution industry is changing rapidly as customer expectations are accelerating and competition is intensifying. Our ambitious business strategy was designed to keep us in lock step with the market.
"Today, I'm proud to say that we have delivered on our strategy on all fronts, and our ERP and business software is evolving at a rapid pace to meet increasing customer demands. I'm looking forward to furthering our success, mobilizing customers, partners and employees on our vision to make Macola the leading ERP and business software for small and mid-sized organizations across the Americas."
It remains to be seen whether a strategy to deliver on-premises ERP solutions, supported by channel partners and feet on the ground can deliver the growth that cloud solutions do. However, the expansion in Latin America may be a smart move and where connectivity remains an issue, on-premises ERP solutions might well provide the answer for many companies.