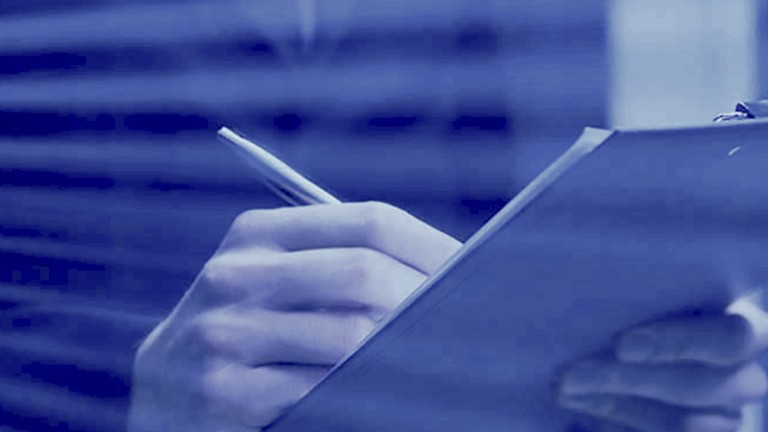 Open Source database vendor MariaDB has announced its latest update a big data analytics engine called MariaDB ColumnStore. The company claims that this is a significant milestone for the MariaDB open source community and that the release is: "… the industry's first to enable transactional and massively parallelized analytic workloads under the same roof."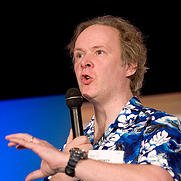 According to Michael "Monty" Widenius, MariaDB's CTO: "Big data analytics is a priority for businesses that need to scale their analytics capabilities and extract greater value from growing data volumes.  MariaDB ColumnStore and MariaDB MaxScale with data streaming provide a holistic approach to increasingly demanding analytical processing tasks.
"Our approach is aimed at any company who does not want to pay big for big data. For the MariaDB/MySQL community, MariaDB ColumnStore is the first complete data warehouse solution.  We believe our engineering team and community have built a new generation database platform for the modern data-driven business."
This is the first major update since Widenius announced in January that he was taking a more active role in the company. The fact that it is such a major announcement will please many MariaDB users and create a lot of interest in the release when the beta becomes available in May 2016.
What is the business case for MariaDB ColumnStore?
According to the press release it is a: "columnar storage engine for massively parallel distributed query execution and data loading. It supports a vast spectrum of use cases including real-time, batch, and algorithmic. It performs complex aggregation, joins, and windowing functions at the data storage level to increase performance.  MariaDB ColumnStore is Open Source GPL2, a fork based on InfiniDB and open source community contributions.  "
As well as being massively parallelised the product also uses a distributed storage engine. This means that it will appeal to customers in financial and communication markets that MariaDB is targeting. One example of how it could be used is to bring together the vast amount of transactional data captured by telecom operators in their different systems and make that available to their internal marketing teams.
Access to that data is becoming more and more critical as telecom operators find themselves increasingly delivering more than just voice and basic data. Customers are increasingly moving to mobile devices and away from landlines which means their data and streaming use needs to be supported when they are roaming out of country. If marketing teams can get real-time insight into that data then they can offer very targeted packages to customers which will increase revenue and customer retention.
This is not just a consumer play. There are good reasons for doing this for business users as well, especially where companies want deals that share data usage over multiple devices and users. Being proactive to avoid a company getting a large bill is good customer service but historically has been hard to do due to the complexity of the data and the systems in which it is held.
There are similar opportunities in the financial markets. Banks and credit card companies would like to do more with transactional systems to detect fraud and be more proactive. In recent years they have moved to sending SMS text messages to customers when they spot suspicious activity rather than outright block a card. This means that customers are not stranded and unable to pay for goods and services when overseas.
The next stage is to relationship building and marketing opportunities to deliver to customers. For example, spotting a customer travelling overseas could lead to a quick reminder about the travel insurance bundled with their account. Alternatively it is an opportunity to remind them that their card gives them discounts at certain hotels and car hire locations. The ability to offer these context sensitive discounts can be delivered in a commercial agreement with partners.
MariaDB MaxScale streaming data to other products
Widenius mentioned MaxScale in his statement which has also been updated. According to the press release it is now able to do real-time data propagation to Data Lakes and Data Warehouses. This means that data can not only distribute data as it is captured but also be configured to deliver replication for mission critical applications.
More funding
In January MariaDB announced that it had received $9 million in Series B funding. This announcement includes a statement to say that the company has received another $3 million to extend its Series B funding. With much of the original $9 million allocated to delivering new functionality and sales one wonders where the extra money will be spent.
Conclusion
This announcement shows that MariaDB has managed to outflank key competitors such as Cassandra and MySQL. The question is how hard can it push other vendors? It's claims to be the first to: "enable transactional and massively parallelized analytic workloads under the same roof" will raise eyebrows at IBM, Oracle, SAP and other vendors in this space. It will be interesting to see if any of these issues any comment over this announcement.
One area not called out by MariaDB but in which its much larger enterprise competitors are focused, is the Internet of Things. There is a huge transactional data issue in how to do real-time interpretation of that data and it is a real surprise that MariaDB have not decided to mention that as a target market.
Long term supporters of MariaDB will see this announcement as a sign that Widenius is already having a serious impact on new product announcements. It will be interesting to see what comes next and how many customers commit to the beta in May.