NetSuite has announced that Philippines-based Juan D. Nepomuceno Sons (JDN Sons) has deployed NetSuite across its group of companies. What makes this interesting is that JDN Sons are a real estate company and one might have expected JD Sons to look to one of the specialist vertical applications to fulfil their finance requirements such as MRI. In fact JD Sons looked at competitors such as Microsoft Dynamics GP (Great Plains), SAP and several local applications before selecting NetSuite.
JDN Sons faced many of the challenges felt by businesses still using legacy applications. In their case they were still using a DOS based application that was not scalable and took an excessive amount of time. This is a growing problem in a region that is seeing wages increase with http://www.tradingeconomics.com/ noting that  wages will grow from 8,530 PHP/month to 10,325.90 PHP/Month in 2020 an increase of 23% over the four years. The days of employing more accountants is over for those firms that want to stay efficient and JDN Sons selected NetSuite for its scalability and cloud based solution.
The company has several subsidiaries each controlling different commercial and buildings including the delivery of services to its 750 tenants. That NetSuite also provides a development platform will allow the companies to flex the solution to meet its future needs. It also selected PGE Solutions, a 5-Star NetSuite Solution Provider partner headquartered in Manila to help with the implementation. This is not the first real estate company to select NetSuite in Asia with PropertyGuru in Singapore deploying NetSuite and it may have been their testimonial that helped JDN Sons decide to select the "born-in-the-Cloud" solution.
What JDN Sons is firmly aware of is their future growth plans. Property companies are sometimes able to predict surges in growth as they bring online new buildings. JDN Sons is no exception to this. They will be opening Entec II later this year, a fourteen storey building that is being constructed next to the existing Entec 9 storey building that they already own.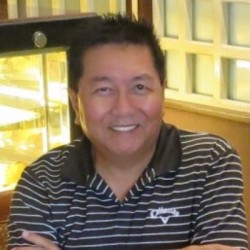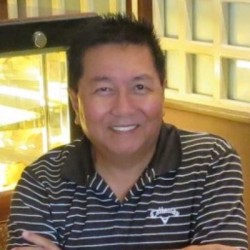 Arni Valdes, President at JDN Sons sees NetSuite key to helping the business develop as this progresses, commenting: "We are growing the business, as our Entec II building is expected to increase our revenue stream by 50 to 60 percent, and NetSuite is going to allow us to scale with that growth. I don't know how we would do it without NetSuite—we'd have to hire many more accountants if we were still using our old system."
While they have been live for more than a year, deploying the solution in 2014 JDN Sons can look back on a decision that was well made. While it is sometimes disappointing that announcements by software companies such as this are over a year old it also means that the clients have realised the benefit of the software, wrinkled out any issues and have decided to retain it. JDN Sons listed three key improvements that they have benefitted from:
Improve overall financial management efficiency by more than 50 percent, while achieving greater visibility into key financial metrics like expenses and tenant information based on real-time data.
Reduce IT costs and better leverage resources to support operations at Entec II in Angeles City, a 26,000-square-meter space which will house about 120 tenants, including consumer-facing businesses and several large business process outsourcing (BPO) and IT firms. The new building is expected to generate roughly P15 million in monthly income, exceeding that of Nepo Mall, a shopping mall in Angeles City with about 200 tenants.
Re-evaluate and evolve its business processes to become faster and more transparent with greater end-to-end controls.
JDN Sons did not take a big bang approach and appears to have delivered modules over the implementation period to gradually increase the benefits over time. This has helped reduce the change risks and helped with user adoption. While this may not be the correct path for every company to follow where resistance to change is higher winning evangelists department by department often allows implementation to gradually accelerate over time.
Valdes is clear that the benefits for management and staff were clearly demonstrated by adding: "We've been cutting weeks from our financial reporting times, which could take three or four months with our old system. NetSuite allows us to do reporting much better and faster with real-time data and visibility into transactions at a very detailed level."
Conclusion
That JDN Sons were moving from a DOS based application skipping at least one generation of technology (Client/Server) and going direct to the cloud is an indication of the potential in Asian markets. There will be other companies using similar software looking for new ERP solutions as their wage costs increase due to inflation. A tipping point for many will already have been reached where additional staff are far more expensive than bringing on board a new ERP solution that delivers flexibility and location independence in a region that needs to ensure disaster recovery solutions work.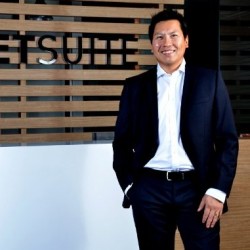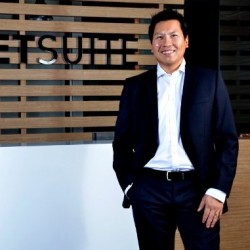 Tom Kim, NetSuite Director of Account Management and Managing Director for the Philippines commented: "JDN Sons is a classic example of a long-standing Philippine company that has seen the need to move away from their legacy systems and adopt new technologies like cloud ERP. More and more companies like JDN Sons have realized the importance of having a flexible, scalable and more agile platform that could further help them take their businesses to new heights."
As NetSuite looks to expand in the region it needs to show companies that they can be more efficient using cloud based rather than people based solutions in the future.