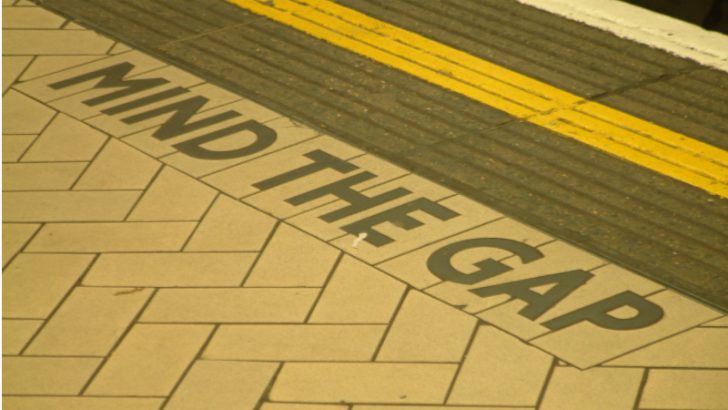 Sage has announced its latest release of Sage Live. The cloud-based solution was announced last July as an accounting package built on the Salesforce App cloud. According to Sage the new release improves the control of invoices and cash positions.
This latest release sees several new features listed in the press release. However the reality of the situation may be slightly different. The first enhancement listed allows user to "manage invoices" and approve requests from any iOS device. The integration with iOS devices is something that Sage announced as part of a partnership with Apple as it looked to deliver its application across all their internet enabled devices, such as iPad, iPhone and the Apple watch. We asked Sage for more information on the release but unfortunately they didn't provide anything significant around these rather vague features.
The second enhancement simplifies the management of multiple businesses. This allows finance staff to complete inter-company transfers in a single transaction. Furthermore Sage claim that: "Sage Live helps businesses to grow beyond their boundaries with multi-language, multi-currency and multi-legislation capabilities." This is an interesting development and one that would place it ahead of one its rivals on Salesforce cloud, FinancialForce and potentially Xero. The latter two mainly operate in Anglo Saxon regions, though Xero recently announced country support in several Asian countries, including Malaysia and Singapore.
Excited to know how many countries and languages Sage Live now supported we sought clarification from them as to which countries are being supported,. The answer was a little surprising considering the above comment. "English supporting both UK and US English and currently available in UK & Ireland and US with plans to expand to other regions over the coming months and years." This is hardly the ringing endorsement for its internationalisation credentials we were expecting and which is implied in the press release.
The third feature update involves the integration of bank accounts management with automated bank feeds and a reconciliation engine. It is surprising that this wasn't included in earlier additions as certainly its rivals in this space have this feature as standard. The feature is important though and will help companies manage their cash flow as they will be able to get up to date information straight to their mobile devices. Once again there is scant information though and while the claim is for real time information no details around the bank feeds or which banks have signed up to it are available.
How successful is Sage Live
This begs the question about how successful Sage Live has been. It was launched in July and we requested from Sage how many companies and users were live on the system, the response lacked a key detail – actual numbers, as they said: "We are growing fast."
This was disappointing though perhaps fast may not be fast enough. In a comment received post publication Xero told us: "[We will] be overtaking Sage's number one desktop product Sage 50 this year. Xero estimates in unit terms that it acquires more new subscriptions every hour in the UK than the entirety of the global Sage Live customer base." Unless Sage can start to win Salesforce customers fast on its solution then it may be a little while before Sage actually give us the true figures.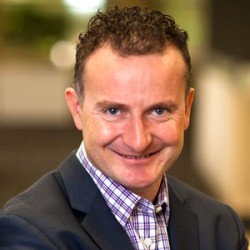 There are however some happy customers, Donal de Paor, CEO of Veltig commented in the press release: "The combination of Salesforce and Sage Live has given the entire team a 360 degree real-time view of our service delivery, project profitability, and pipeline."
This is a remarkably similar comment to that found in the review section of the AppExchange for sage Live where he says: "Sage Live and Kimble has transformed our back office and the service we provide. These applications enabled us to implement best practices, integrate our systems and optimize our reporting on one platform.
"The combination of Salesforce, Sage Live and Kimble has given the entire team a 360 real time view of our service delivery, project profitability and pipeline. Most importantly we have provided our consultants superior systems and tools to deliver better service to our customers and take our business to the next level." Kimble is a professional services add on to Salesforce and seems worthy of a mention given the similarity between the two quotes.
It should be noted that the other four reviews are all positive with five stars, the maximum grade, while this number seems low the solution has only been available for nine months and many solutions have less.
Conclusion
That Sage is continuously updating their Salesforce App and trying to narrow the gap in terms of functionality with their rivals can only help their sales drive.In the build up to the Sage Summit, being held July 25-28 in Chicago this year we would hope to see some more enhancements and greater detail available. There is no doubt that Sage has the capability to make this application a serious player in the Salesforce App marketplace and they have considerable brand loyalty for their existing products.
Sage are making noises around Sage live although whether these are the right noises remains to be seen. However they certainly still have the ambition to dominate the market. Jennifer Warawa, Global Vice President of Product Marketing, commenting on the latest release said: "Managing your business on-the-go is a common objective for business leaders enabling greater collaboration and real-time decision making. This latest release of Sage Live delivers our customers with the tools they need to be responsive to customer demands simply and from the palm of their hand"