SAP continued its flurry of announcements at Cebit this week with a partnership agreement with Vodafone that will see them collaborate "on customer projects in all markets that they jointly serve". The deal comes 18 months after Oracle announced a similar engagement with Vodafone at Oracle World.
The first product of the collaboration is the Internet of Things (IoT) foundation bundle for SAP HANA. This brings device connectivity management to help draw data into SAP HANA and will enable analytics to be carried out faster within the cloud in-memory database. This will provide the benefits of big data analysis on collected data, preventative maintenance.
With the focus at the moment on SAP HANA it seems as though Vodafone are to an extent endorsing the in-memory database above their other ERP partner. While the tie up with Oracle has mentions of analytics, its main focus initially was around health. It will be interesting to see what customer case studies are revealed in the future.
That the agreement is wider than SAP HANA also ends the Oracle monopoly as an ERP partner for IoT with Vodafone. At the time of writing this article SAP has not yet been added to the Vodafone partner website. There is also no sign that Vodafone will be deploying SAP HANA and replacing its Oracle ERP solution.
The IoT foundation for SAP HANA delivers a dashboard for clients that will enable SAP clients to easily manage global IoT deployments. The database will draw back information such as device status, usage, rate plans and billing. From here companies will be able to carry out predictive analytics on the data delivering insights and operational information that they need to increase business efficiency.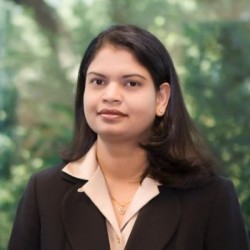 What is unknown is whether this will extend into countries that Vodafone does not have presence in. Although this seems unlikely it may be an area that will see SAP create further partnerships with other carriers. A hypothesis that seemed to be back up by Nayaki Nayyar, head of IoT GTM, SAP saying: "SAP is building a strong ecosystem of key partners in the IoT space.
"Working with companies like Vodafone, we are able to provide a seamless and feature-rich way for our customers to get the most out of their IoT data — from insight to outcome."
For Vodafone this is a natural evolution and it is only surprising that it has taken this long to complete. It will now be interesting to see whether any of the other ERP solutions that also have ambitions in the IoT space are able to forge a similar partnership. Vodafone Internet of Things director Erik Brenneis commented: "The success of the IoT market is going to be built on partnerships. Working with SAP and bringing our joint expertise to customers will enable them to benefit from the IoT quickly and easily."
Conclusion
It is interesting that it has taken this long for SAP to gain a partnership agreement with Vodafone, that SAP HANA is the catalyst for doing so is perhaps an indication of how far the in-memory database has come in the last year. It is interesting that the agreement will be active in all markets but it doesn't make it clear whether this is the 26 countries that Vodafone has direct presence in or whether it is the vertical markets such as Utilities and Health that implement M2M and IoT extensively.