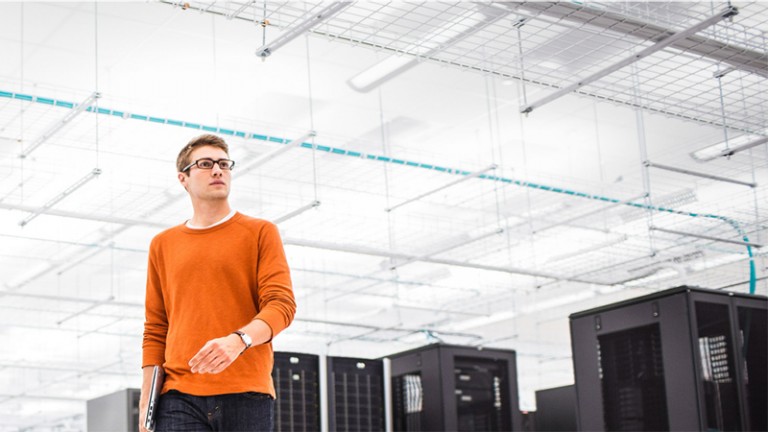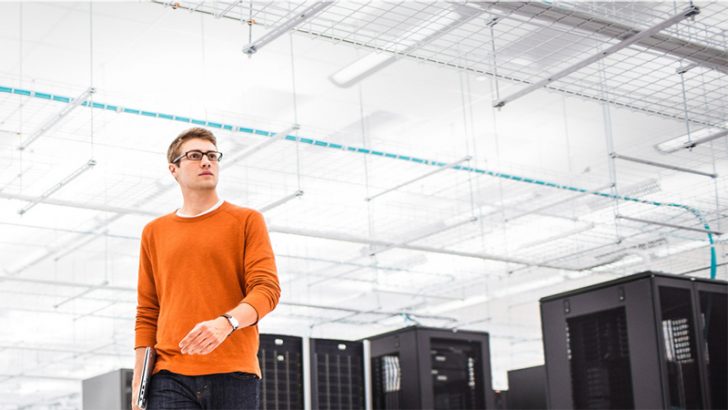 HPE has announced the latest in its range of Hyper Converged systems at CeBIT, the Hyper Converged 380. The device was preannounced in last weeks earnings call which seemed like an attempt to deflect from the actual substance of the call. The target audience is mid-sized enterprises and remote office workers with HPE focusing on making things simple.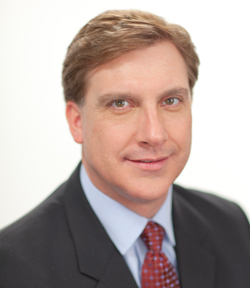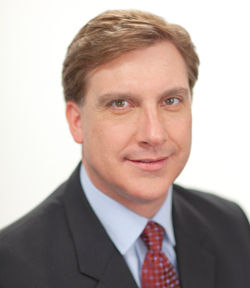 At the launch event Paul Miller, VP of Marketing, Converged Data Center Infrastructure Hewlett Packard Enterprise said: "This is not just about product but innovation between HPE and the rest of the market. It is about how we will drive things towards more simplicity. Customers keep saying 'just make it simple' and that's what we've done. We are making hyper convergence simple for end customers.
"The system takes advantage of our software defined storage and we have taken a vending machine approach to make it easy for SME and remote and branch offices to respond at speed. We are also simplifying IT operations."
According to Miller there are four core design principles behind the Hyper Converged 380:
Intuitive – consumer inspired interface
Federated – it's about the data. Historically locked into the appliance. We federate the data to make it mobile so it can be used anywhere
Smart – build intelligence into the systems
Affordable – make it cheap
Building on the legacy of Compaq and LeftHand
One of the key points that Miller made was that this was a system designed to be simple. To illustrate that he showed off the new User Interface which is designed around the 8 questions that will provision a VM. Strangely the press release claims it is just 5 clicks. The UI is not just designed for the desktop or tablet user but has been written so that it can be run on a mobile phone. This is a sensible move although the proposition from Miller that administrators could just do this from the pub at lunchtime seems a little spurious.
The use of a simple set of questions is something that Compaq used many years ago when it shipped its servers with a set of disks that enabled the administrator to install a range of operating systems. The fact that HPE is returning to some of the stuff it had previously dismissed is refreshing. Miller calls this deploying at cloud speed although the fact that he qualified it as requiring 5 minutes to deploy the VM and a further 15 to deploy storage is hardly cloud standard.
When it comes to adding that storage Miller focused on the fact that this is built on the HPE StoreVirtual VSA data fabric that HPE acquired when it purchased LeftHand Networks in 2008. What this means is that customers can easily move their data around any VSA storage be that local or cloud-based. This is good news for customers with an investment in VSA but for those looking at cloud the options are much more limited with very few cloud providers offering VSA compatible storage.
Another feature that Miller talked about was Cloud Optimiser where he claimed that it was capable of reducing VM Sprawl by up to 90%. This will certainly appeal to organisations that have struggled to contain the spread of VMs but given that HPE is focused on making it easy for end-users to deploy yet more VMs it suggests there is a need for better controls on deploying VMs rather than just making it easier.
The assumption is that everyone wants IaaS
This is where it gets a little strange. The whole Hyper Converged 380 play seems to be about making it easy for people to do massive Infrastructure as a Service (IaaS) deployments. The problem here is that those customers who get cloud rather than just an extended virtual environment don't want to be deploying more VMs. What they want is a simpler approach to deploying applications.
Miller doesn't agree. He believes, and presumably so does HPE, that the mid market is still deploying vast amounts of IaaS and wants to continue doing so for the foreseeable future. The emphasis seems to be only on doing private cloud and then at a basic level. There is no default option to use Docker or any other container solution on the Hyper Converged 380. The impression is that this isn't so much about moving customers towards cloud but staying with what HPE has been doing well since it introduced blade servers 15 years ago.
When asked why HPE was focused on delivering a solution that wasn't based on OpenStack or HPE Helion Eucalyptus Miller said: "OpenStack is not for the SME, it is too complicated. If customers want Eucalyptus they can use HPE Cloud Service Automation (CSA) and orchestration to support HPE Eucalyptus on this platform."
Conclusion
This all seems a little backwards. HPE has been heavily pushing Eucalyptus as making it easy for customers to build both private and their hybrid clouds. It seems strange, therefore, not to make the Hyper Converged 380 Eucalyptus ready. It also seems strange not to provide a version that is container ready so that customers can buy in the container image of the application they want and just deploy as needed.
Part of the problem may lie in the fact that this is targeted both at the SME who Miller doesn't see as being able to cope with anything complex and the branch office. The latter would certainly have no issue getting access to containers via their main IT department and then deploying them on demand. Even in the SME channel there are dealers who would be able to help containerise the key applications and then make it simple to install.
We won't see the Hyper Converged 380 until the end of March and then only in the US to begin with. As such there is no pricing information available yet and one hopes that HPE takes the time to rethink the lack of shipping support for Eucalyptus and containers.