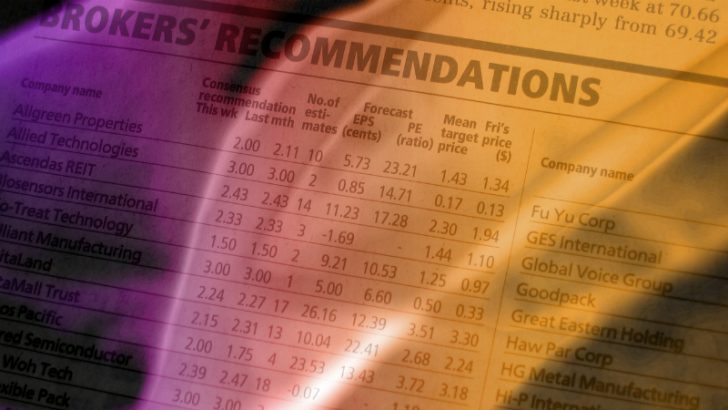 When Salesforce announces a new industry vertical it normally does so with a ready platform. The new Financial Services Cloud is aimed at financial advisors and certainly hits the ground running with more than 20 add-on applications from partners to ensure that the solution has the functionality that its target audience are looking for. All of the power of the Salesforce CRM platform has been added to with such industry pertinent functionality such as portfolio management, prospecting and compliance
Private banks and fund managers often work in a way that is antiquated and without the benefit of a CRM system that delivers the kind of customer experience that organisations want. Often these institutions rely on the personality of their individual advisors to win and retain business, backed by solid financial growth. However some companies when they lose staff also lose clients, if not immediately due to existing employment contracts often in the longer term.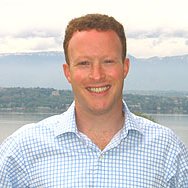 Salesforce are looking to change that balance, by ensuring that at least a consistent level of customer centricity is delivered. Simon Mulcahy, GM of Financial Services, Salesforce commented: "Legacy advisor solutions were created decades ago to serve a product-centric world. Today, we live in a new world that is digital- and client-centric, which is turning the wealth management industry on its head. We're not only building tools that advisors need for this new world, but we're also joining forces with best-in-class partners to deliver a next-generation solution that takes advantage of modern, cloud technology. This will help advisors transform the way they serve clients."
For those companies without CRM solutions in place there is also growing pressure from a compliance angle to improve systems. Examples of this include the U.S. Department of Labor's fiduciary rule that requires advisors to prove they are acting in the clients best possible interests. Without a solution to capture that information easily it can not only increase the workload of employee's but also put organisations at risk.
The Salesforce solution with mobile productivity driven by Salesforce lightning Apps help enable customers to deliver solutions to their advisors that improve their ability to update records, quickly and securely from anywhere. Travel time need no longer be wasted for example if information can be updated using the Salesforce mobile apps.
Based around the Wealth Home Page with embedded analytics advisors are able to review portfolio drifts and segment their books of business from a single screen. The expected CRM is also delivered to their fingertips with functionality to look at daily agenda's reach out to clients at the appropriate time or create daily contact sheets from client lists.
It is not just about Salesforce Financial Services
General availability of Salesforce Financial Services cloud, doesn't just mean that the core functionality is available on general availability. It also includes a number of partners with application add-ons to the platform. These have been developed by leadings ISV's and SI's in the Financial Services market and deliver two things for the platform.
The first is that breadth of functionality that is now available to different financial institutions looking for specific functionality in their field. These functions will increase the appeal for several companies considering starting their Salesforce journey. The second is that Salesforce automated has a number of channel partners that will already have customers eager to experience the Salesforce journey.
Leading ISVs and SIs in the Financial Services market extend the capabilities of Financial Services Cloud by building applications and providing services for all aspects of the advisor experience. These partners deliver capabilities such as:
Account aggregation: Athene Group and Envestnet | Yodlee aggregate account data from multiple sources, such as bank accounts and 401(k)s, to provide advisors using Financial Services Cloud with holistic views of their books of business.
Document management: DocuSign and eSignLive plan to add integrations that could allow advisors to send, sign and manage financial documents within Financial Services Cloud.
Data aggregation: Informatica and MuleSoft bring information from multiple sources including on-premise systems, SaaS applications, enterprise databases and more into the Financial Services Cloud allowing advisors to access data from siloed systems in one place.
Implementation services: Accenture, Capgemini, Deloitte, Fortimize, INVISR, LiquidHub, NexGen Consultants, PwC, Silverline and Unlimited Technology Solutions deliver professional services for implementation of Financial Services Cloud, ensuring the product is customized for each firm's individual needs.
Portfolio management: Orion integrates new billing capabilities into Financial Services Cloud, allowing users to aggregate, schedule, pay and report seamlessly from within the product.
Portfolio rebalancing: Advisor Software's rules-based rebalancing engine enables account monitoring and rebalancing at both the household and individual account level.
Prospecting: Idio and WealthEngine extend client acquisition capabilities with services, such as wealth scoring and analytics, that assist advisors in expanding their books of business.
Security and compliance: CipherCloud and Blue Coat provide data protection, and Smarsh adds archiving solutions, to Financial Services Cloud to ensure data and communication compliance, which is critical in a heavily regulated industry like financial services.
Conclusion
In reaching General Availability for the financial service cloud Salesforce has delivered an industry vertical to an industry that has the money to invest. It is not an easy vertical to implement for and it will be interesting to see how quickly Salesforce can penetrate it. One customer is already seeing the benefits though, Marianne Doan, EVP & Head of Enterprise Partner Services, Northern Trust, commented: "Salesforce is helping us to further leverage one of our greatest strengths – our focus on clients – while improving how we do business."
If Salesforce can start to implement their solution across financial institutions such as banks the future experience for customers will be greatly improved. They will be helped by SI's like Accenture. Who see the sector as a an important target market for their services.
, Group Chief Executive, Financial Services at Accenture commented: "Today's investors don't wait for quarterly meetings to discuss their finances with advisors; they expect to be able to engage them for advice when and how they want. That's why we are thrilled to partner with Salesforce in developing the Financial Services Cloud. This initiative brings the latest digital technologies to the wealth management industry to help transform the way advisers connect with their clients."
The Salesforce Financial Services Cloud is generally available today and starts at $150 per user, per month. Most of the additional applications from ISV's and SI will carry additional charges that can be found on the Salesforce Appexchange. For example the Orion portfolio management application will add $25 per user per month