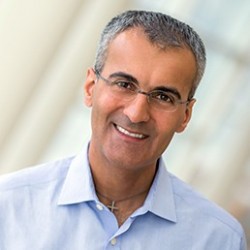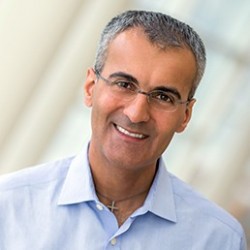 JDA has announced strong growth in 2015 in several sectors and sees revenues from its cloud business top $100 million.  While privately owned JDA has chosen to announced some of its successes in 2015 with statements that it hopes will help continue its momentum in 2016. Bal Dail, chairman and chief executive officer, JDA announced: "We are pleased with our strong year-end performance, and it marks a turning point for the company across a number of key focus areas, uniquely positioning us to help customers take advantage of the rapid transformation happening within supply chain and retail
"These results are a testament to our intense focus on innovation and customer-centricity aimed at delivering value through the solutions and services we offer."
The press release actually says little and without much other information to go on it is worth pointing out the highlights and what JDA may have missed from the announcement. The only revenue figure contained within the annual results is the $100 million that has been achieved by its cloud business. According to JDA this has shown a growth of 120% in terms of ACV (annual contract value) bookings, though whether all of these are generating revenue yet is unknown. JDA Software's Retail.me cloud solution is hosted on the Google cloud platform, this alliance is set to expand with JDA looking to host all of its cloud solutions on the Google cloud.
What JDA does shout out about is their 127 net new customers, of which they actually go on to name 42. However the list is slightly deceiving in that it includes existing customers that have merely extended their JDA solution although there is no indication whether this is an extension in terms of mere numbers or functionality. There are five new customers on the list Ace Hardware,  CJ korea, Gelson's Markets, Hotwind, and Top Office though these names may not be so well known as some of the existing customers. These new business wins do cross over industry sectors as JDA saw growth in workforce, warehouse and transportation management solutions.
While JDA is justifiably proud that it has appeared in all five leadership sectors of the five Gartner quadrants for which it solutions match they do not address some of the Gartner criticism. Gartner voiced concern about the JDA future roadmap and worried about the sales pipeline. While the press release looked back at existing sales there is no mention of the pipeline. Perhaps JDA is hoping that the bullish announcements will help include it within further announcements.
Conclusion
JDA has been the third largest supply chain software supplier for several years now and has delivered success on a number of fronts, not least in terms of Gartner recognition and new customers. Private companies always want to announce good news at the end of their financial year but are normally reticent about giving up too much information that may allow competitors an advantage. While this announcement certainly seems to show JDA delivering success both in terms of cloud success and global coverage there is not enough substance behind it to verify how good a year JDA has actually had, and more importantly what its pipeline is looking like.
There is some growing competition in the market as both Oracle and SAP start to leverage their financial muscle in the cloud and Infor, with its acquisition of GT Nexus may be snapping at the heels of JDA sooner than they would like. There are other companies that could easily enter and start to make a difference in the market are born in the cloud solutions such as NetSuite and even a Salesforce partner. It will be interesting in 2016 to see what alliances JDA choose to strengthen or commence in order to keep competitors at bay.