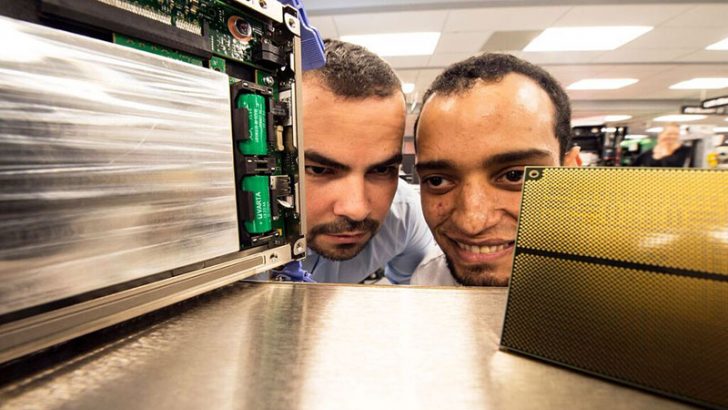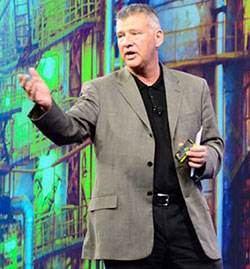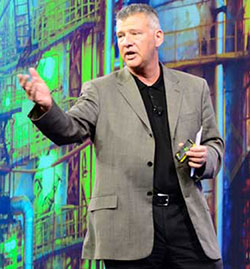 IBM has announced a new mainframe, the IBM z13s. It is targeted at mid-sized organisations that want to use encrypted data for their hybrid clouds but do not want the delays that many encryption technologies impose.
The z13s is the new entry point mainframe into the z13 family. First units are expected to be available from April this year although it is likely that there will be a number of units on show in Las Vegas next week at IBM InterConnect. No pricing has been announced at the moment although IBM will be keen to migrate companies off of older mainframes as part of this announcement.
Tom Rosamilia, senior vice president, IBM Systems said: "With the new IBM z13s, clients no longer have to choose between security and performance. This speed of secure transactions, coupled with new analytics technology helping to detect malicious activity and integrated IBM Security offerings, will help mid-sized clients grow their organization with peace of mind."
Security part of the mainframe core build
Like all IBM mainframes most of the security is built into the z13s. Some of this is embedded in the box as part of the base build. Other components can be added, such as plug-in cards depending on customer demand. This has always been part of the IBM mainframe approach so it is interesting that IBM feels it has to call it out as part of this release.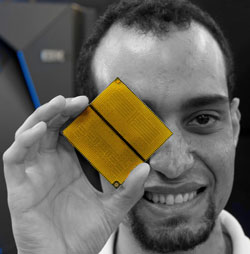 In the release, IBM claims: "The new z13s has advanced cryptography features built into the hardware that allow it to encrypt and decrypt data twice as fast as previous generations." When the z13 launched a year ago, IBM was claiming back then that it was delivering a 2x performance boost for graphics coprocessors. The z13s includes an updated cryptographic and tamper-resistant hardware-accelerated cryptographic coprocessor cards with faster processors and more memory, providing encryption at twice the speed as previous mid-range systems.
There is also no mention of an update to the Crypto Express5s card that was announced at the z13 launch. This is a surprise because it would have made sense to update the plug-in card at the same time as updating the coprocessor cards.
What we do know that is new with the z13s is the IBM Cyber Security Alliance service for z Systems customers. There are very good reasons for this. IBM is a major believer in security intelligence, an approach that is built on complex analytics and very compute intensive. Taking advantage of the z13s and the big data capabilities of the mainframe will speed up detection of suspicious behaviour. This will help security teams focus their attention on emerging incidents rather than cleaning up after a breach.
IBM has also added some new partners to the IBM Security Intelligence programme. All of the companies are delivering solutions focused on z Systems. In the press release IBM named the first three partners as BlackRidge Technology, Forcepoint (a joint venture of Raytheon and Vista Equity Partners) and RSM Partners. It is likely that all three of these partners will be in Las Vegas next week and there could even be more partners announced.
The IBM z13s will also be able to use all the existing software and tools that were released with the z13 last year. This includes products such as IBM InfoSphere Guardium to protect databases and IBM Security zSecure suite. In addition to these IBM has announced a new multifactor authentication solution for z/OS which will not only ship on the z13s but will also be available to existing z13 customers.
Will the IBM z13s appeal to cloud service providers?
This is an interesting question. IBM has been successful over the last two generations of its z Systems mainframes in selling the products into cloud service providers. The LinuxONE variant which was also refreshed recently has had a lot of attention from CSPs who see it as a way to engage with large enterprises who want a specialised cloud service for their business critical applications, especially those that have a very high transaction workload.
The press announcement does say that the z13s is focused on mid-sized enterprises rather than a CSP. However, those CSPs that have become involved with the IBM z Systems cloud programme are not large organisations. Instead, they have seen a niche market and targeted it. This opens up a couple of interesting scenarios here.
Enterprises will take on the z13s for key applications and then offload their other mainframe applications to a CSP who can offer them lower costs and greater scalability
A CSP will buy the z13s as an entry level machine for their business and target IBM z13 customers with the promise of a more secure hybrid cloud solution than they have today
At the moment, IBM is not saying if there has been any interest from their existing CSP partners in the z13s. It will be interesting to see when they do make an announcement in this space if the CSP is an existing partner or a new customer win. It may also be that the z13s is the machine to finally unlock SoftLayer who have been extremely coy about their plans to offer z Systems cloud support to IBM customers.
Conclusion
The announcement comes just days before delegates arrive in Las Vegas for IBM InterConnect, the first of the big IBM conferences this year. While pre show announcements are nothing new, launching the z13s prior to the event is a surprise and it will be interesting to see exactly what additional things IBM releases around the platform next week.
As with the previous two generations of IBM mainframes the push is on to move the platform away from the perception of big iron. The idea of a mainframe as a departmental solution or suitable for the mid-sized enterprise will surprise many but it is something that has worked for IBM as can be shown in the increased revenue and sales from the z Systems division.
The big question is how low will the pricing go? IBM dropped through the $100,000 mark with the z12 making it cheaper than the equivalent blade system unit. But will buyers like the price and be prepared to move from commodity hardware to a single vendor? IBM clearly believes they will but the proof point will be in how quickly they start to announce z13s sales and in what quantity.