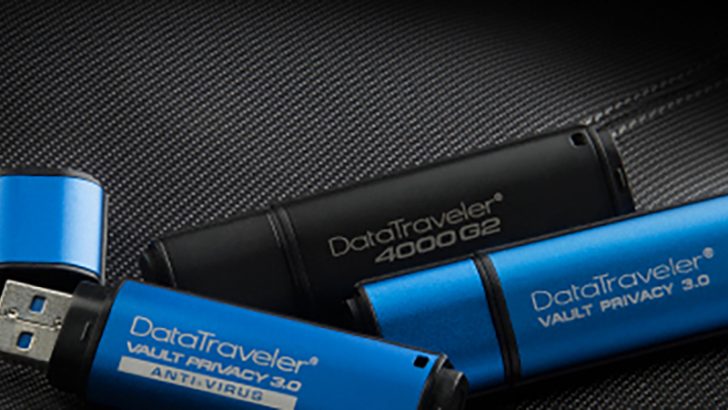 Kingston Technology has acquired the Ironkey USB technology and assets from Imation. The acquisition was announced in a very short press release with no information about what price was paid. However, given that the Imation share price seems to be in a terminal dive it is unlikely that Kingston Technology overpaid.
The acquisition is good news for Kingston Technologies as it gives it a recognised brand in secure USB drives and one that compliments its existing products. It will be interesting to see if this leads to an increase in the sales of Ironkey products and exactly where in the Kingston Technology the product is positioned. There will also be interest in which existing Kingston products are moved under the Ironkey brand name along with announcements for new devices.
In the press release, Kingston was keen to make it clear that they would support the existing Ironkey channel partners. While it is likely that there will be a good degree of overlap with the existing Kingston channel, it will have the initial impact of widening the channel and potentially bringing in new partners who are security specialists.
Kingston is not acquiring the Ironkey Enterprise Management Services (EMS) platform. That has gone to DataLocker Inc who also own the SafeConsole Management Systems that Kingston uses on its own encrypted drives. It will be interesting to see if that leads to a merging of the two product lines into a single solution which would have greater appeal to enterprise security teams.
According to Valentina Vitolo, Flash Business Manager, Kingston: "The addition and integration of the IronKey brand with our own award-winning line of DataTraveler encrypted USB drives provides a dynamic range of encrypted solutions for customers of all levels who want to protect mobile data. Having our great partner DataLocker manage both the EMS and SafeConsole platforms is a win for all of our combined customers. We look forward to extending our relationship with DataLocker."
Conclusion
There is little more on this deal at the moment although it is likely that we will hear more at the RSA conference in a month's time. It is certainly a sensible deal for Kingston and DataLocker. If the channel partners can be persuaded that this will not have an impact on them, it is likely that Kingston will recoup its outlay quicker.
But what of Imation? The company has been in a flat spin over the last year with the share price down over 80%. It has been selling off assets at a knock down price in order to bolster the asset sheet and even making acquisitions. Last year it acquired Connected Data for a paltry $7.5 million with part of the deal based on Imation shares at $2.75 per share. Today those shares are worth just 65 cents.
It cannot be long before someone steps in and acquires both Nexsan and Connected Data from Imation leaving the company as a shell for the Clinton Group to use as an investment vehicle.