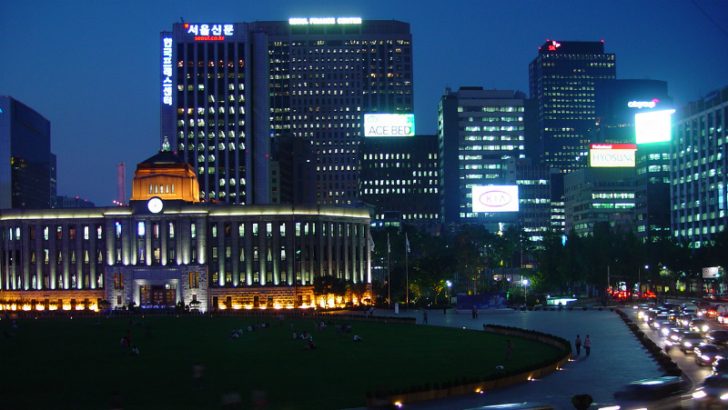 Amazon Web Services has announced the opening of its twelfth geographic region in Korea bringing the number of availability zones to 32. There are two new availability zones available in Seoul giving Korean customers the data sovereignty option that they have been requesting for some time.
The new zones supports Amazon EC2 , T2, M4, C4, I2, D2, and R3 instances are available. Other services include Amazon Elastic Block Store (EBS), Amazon Virtual Private Cloud, Auto Scaling, and Elastic Load Balancing. A full listing is available in a blog by Jeff Barr, Chief Evangelist at Amazon Web Services.
The service is available now and developers are able to access the zones from http://aws.amazon.com. Detailed information relating to the zones was not made available but each zone consists of one or more data centres. For Korean customers these will deliver low latency solutions anywhere in Korea, delivering less than 10 millisecond service across the country, something that was not available before to Amazon customers.
The option to store data within Korea is will also open up the public sector market in Korea to Amazon. The Act on the Development of Cloud Computing and Protection of Users (Korean Cloud Act) came into force on 28th September 2015 and was the first Cloud computing law to be passed globally. With public institutions now encouraged to actively look at Cloud computing for services the new availability zones will allow AWS and its partners to service public sector clients and meeting their data sovereignty requirements.
With two zones available, fault tolerance and failover between the two zones within the single national border is also guaranteed. The availability zones have been developed to be highly scalable so that if demand grows AWS will be able to meet it.
Andy Jassy, Senior Vice President, Amazon Web Services commented: "Customers continue to choose AWS as their infrastructure technology platform because we have a lot more functionality than any other cloud provider, a significantly larger partner and customer ecosystem built around AWS, and unmatched maturity, security, and performance."
"Our Korean customers and partners have asked us to build AWS infrastructure in Korea so that they can run more of their workloads on AWS and approve new initiatives that could change their business and customer experience; we're excited about delivering this to our customers today."
Customers lining up to take advantage
For some companies opening up new regions can be risky as they wait for new customers to arrive. For AWS it will merely be a matter of migrating existing customers from one of the other Asia zones to Seoul. AWS claims that thousands of Korean customers have been using AWS services for several years though whether this is measured by the number of companies or users was not stated. Two companies that will rapidly take advantage are Nexon and Mirae Asset Global Investments Group both of whom will be eager to take advantage of the low latency offered for differing reasons
32% of Nexon's gaming revenues originate from inside Korea. While their primary revenue stream has been mobile gaming both nationally and abroad the new zones will enable them to expand into PC streaming within Korea where low latency is critical in offering PC gamers the experience they require. eGaming is big business in Korea with Korean teams regularly making it to the finals of the world championship.
Sang-Won Jung, VP of New Development at Nexon commented: "For gaming companies like Nexon, it is difficult to estimate if an investment on infrastructure is going to pay off. By using AWS, we're able to experiment with different games and invest in those that develop a following. With AWS, we did not need to make a huge initial investment and are able to manage our IT infrastructure more effectively.
"We are currently running our new mobile MMORPG game, HIT, 100 percent on AWS. This game set the record for achieving the number one sales ranking in the Korean mobile gaming industry in the shortest period of time. With the new AWS region in Korea, we plan to use AWS not just for mobile games, but also for latency sensitive PC games as well."
Mirae Asset Global Investments Group is the most profitable asset management in Korea. They chose to migrate their on premise computing into the new AWS data centres. This migration into cloud computing is one that many other companies are likely to do with the richness of services and data sovereignty now available from AWS.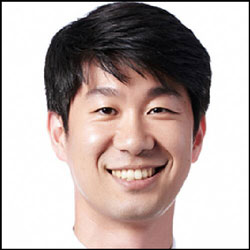 Wan-Geu Kim, Managing Director of the IT Department at Mirae Asset commented: "In order to stay competitive, online and mobile businesses are more important than ever in the financial services sector. Using AWS enabled us to improve our web service environment and reduce annual management costs by 50 percent through the consolidated platform of web services such as servers, network, database, and security. With the launch of the AWS Region on Korean soil, we will now move even more of our sensitive and mission-critical workloads to AWS."
These companies are not alone with other enterprises such as Samsung, SK Planet, Gamevil, Wemade and SM Entertainment all migrating into AWS Korea. For start-ups this is also good news as they can take advantage of the AWS services in Kora joining companies such as Devsisters, IGAWorks and Beatpacking.
Amazon will also hope to increase its share of the education market. Its AWS Educate program already has more than 1,000 Korean students from eight universities including Sogang University, Yonsei University, and Seoul National University participating. As well as bringing greater services into these universities it will no doubt be hoping that graduates will look to establish their start-ups using Amazon cloud services.
Conclusion
Cisco, IBM and Microsoft are all looking investing in South Korea. Recently Microsoft was reported to be building a $6 billion data centre in Busan, Korea but as yet there has been no announcement over its completion. The major players in the Korea Cloud services market according to Research and Markets analysts are AWS, KT Corp, Microsoft and SK Telecom.
With this latest announcement Amazon will be well placed to take advantage of a market that is estimated to be growing at 22% through 2018. If Amazon can persuade more Korean companies and its government departments that migrating data centre services into the cloud service provider, even an American one is a good idea then the future is bright for the tech company in the region.
This announcement will not be the last of the year. AWS have already committed to opening four new AWS Regions in China, India, Ohio and the UK in 2016. This will add a total of nine additional availability zones bringing to the total 41. As Amazon invests in a growing number of nations there are fewer vendors able to compete with the juggernaut that is AWS.
It will be interesting to see the take up it manages to obtain in China. Other technology companies have discovered that it is better to have a local partner than try and move into the market themselves. It will also be interesting to see if it follows IBM and allows the Chinese government access to audit its software.