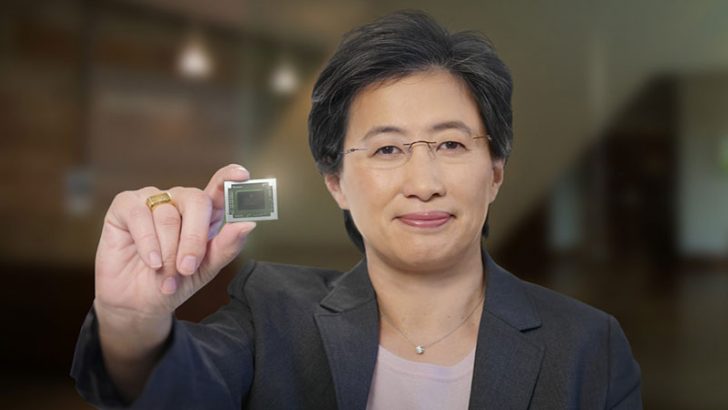 AMD has unveiled the AMD Polaris GPU architecture at CES 2016 as it looks to turn around its fortunes in the Graphics Processing Unit (GPU) market.
What makes the announcement interesting is that AMD will be using 14nm Fin Field Effect Transistor (FinFET) technology. While FinFET is not a 'new' technology it does hold significant promise in terms of lower power and a significant improvement in performance over some other processor technologies.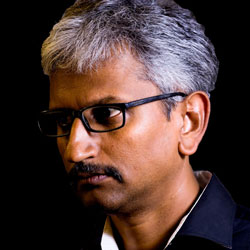 AMD has issued a YouTube video with a range of AMD luminaries including Raja Koduri, SVP and Chief Architect for RTG at AMD talking about why the company is so excited about FinFET. In it he talks about why AMD decided that it needed a new architecture, AMD Polaris, in order to fully exploit the potential of the technology.
The video and other technical data from AMD shows that the focus of this new architecture is initially focused on areas such as gaming and 4k video. AMD also believes that FinFET technology will help it achieve its stated goal of improving the power efficiency in mobile devices by over 25x over the next four years. According to Dr Lisa Su, president and CEO, AMD: "Our new Polaris architecture showcases significant advances in performance, power efficiency and features."
Can AMD Polaris deliver market share?
These are key goals for AMD as it struggles to control the slide market share of the GPU market. According to market analysts Mercury Research, the 2015Q3 AMD share of the GPU market was at an all-time low of just 13.1%. Only in the mobile market was there any real good news for the company as it continues its slow but modest improvement to 35.1% of the market compared to NVIDIA.
With the surge in interest around computer gaming it will be interesting to see if the AMD Polaris architecture and FinFET technology can significantly change this. In the mobile gaming market there is a real opportunity for AMD to continue its growth especially if it can hit its goal of increased performance and power efficiency early.
However, while mobile is important it is not as important as desktop share as is shown by the overall market numbers for GPUs. Desktop gaming has been showing a huge boost over the last few years and games designers have always taken advantage of the latest technology. With virtual reality and 4k video the expected big items for 2016 it would appear that AMD has given itself a real chance of improvement.
What does this mean for business?
The emergence of Bring Your Own Device (BYOD) has allowed IT departments to save millions on their capital expenditure budgets over the last few years. One area where companies are still spending money is on the technology required to deal with big data analysis and, more importantly, visualisation.
This is where AMD seems to have missed a significant market opportunity. When we asked what its plans were for providing GPU support for data analysis we were told by AMD's PR Agency that the focus of the AMD Polaris architecture is on consumer not business use. This appears to be a very strange approach especially as NVIDIA has carved out a whole new business for its GPU's in this space.
The key for NVIDIA has not just been getting its GPU's used as part of the data analysis process but also in delivering its own GPU Acceleration technology – NVLink. This creates a high-speed interconnection between the CPU and the GPU allowing for data to be offloaded far faster than using the system bus. NVIDIA has also signed up to IBM's OpenPOWER Foundation where it has successfully developed NVLink as an alternative to IBM Coherent Acceleration Processing Interface (CAPI).
There are two things that play to AMD Polaris here. The first is the acknowledged demand for greater acceleration in data analytics. The second is an equally keen demand to reduce the power consumption in the hyperscale data centres that are being built. The latter also comes with secondary cost issues as governments continue to look to force power reductions by data centres through usage costs.
The AMD Polaris architecture and its 14nm FinFET technology seem to provide a solution to both of these. Yes it lacks NVIDIA's NVLink but it knows how to create high speed bus interconnects as its history with HyperTransport showed. Given this it is not unreasonable for AMD to be able to compete in this space which makes the decision to not do so even stranger.
It also raises questions for IT departments as to what they buy when delivering workstations for data scientists. At the moment, NVIDIA seems to be the clear winner as AMD appears to be abdicating this space. This is disappointing for AMD supporters and won't help AMD in its battle to regain the market share it believes it should have.
Conclusion
Faster and more power efficient graphics processors will always get attention from consumers especially when it comes to mobile devices. This announcement shows that AMD are well on track here. It should also be able to stabilise its desktop graphics share although gamers will have to wait until at least the summer before they can buy new cards. This leaves time for NVIDIA to counter and increase its market share.
Not competing in the market for GPU acceleration of data analysis and visualisation especially in the hyperscale cloud data centres seems a short sighted move by AMD. Let's hope it decides to revisit this and for the first time in a long time begin to seriously disrupt its competitors.