Sage have announced its eCommerce for Sage 50 powered by Actinic platform. It has been delivered through a partnership with Actinic part of the Oxatis group. One of the critiscisms of Sage is that it not born in the cloud and therefore finds itself at a disadvantage in that it cannot integrate with many of the startup apps that are out there unlike Xero and Netsuite. In partnering with Actinic they have answered some of those criticisms by delivering an ecommerce solution for clients who have product to sell online.
eCommerce for Sage 50 powered by Actinic had a soft launch back in November and already has clients live and bringing in revenue from the online market in time for Christmas. In fact the relationship with Actinic is older with Sage 50 first integrated into the Actinic platform as early as 2012.
Sage 200 is already integrated into the application. One customer Rachel Dent at Premier Equine International Ltd. who uses that integration commented: "By using Web Services to link our Sage 200 ERP and ecommerce platform our customers, contacts and product catalogue are all centralised and optimised in one version of the truth. This solution is unique and saves us an incredible amount of time. We process thousands of orders per month with this tool. "
This announcement sees a marketing partnership between Sage and Actinic as aim to bring the product to a wider audience and improved market penetration.
As part of the Oxatis Group Actinic has been developing eCommerce and POS solutions since 2001. Based in Marseille, it has operations in Spain, France and the UK with more than 10,000 customers and supports 7 languages. In the UK it is responsible for Small to Medium Businesses (SMB) taking £62 million in eCommerce (Source Federation of Small Business).
Less than 1 in 3 UK companies take advantage of the online market (Booz & co 2012) and many cannot take advantage of online payments. In integrating Sage 50 accounts and Sage Pay to the Actinic platform the eCommerce for Sage 50 powered by Actinic delivers an easy solution to many of its existing customers giving them the opportunity of bringing them into the modern retail experience.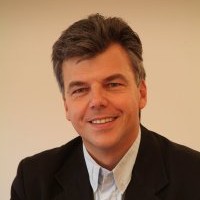 This is good news for those companies wanting to move to online sales and payments. Their awareness of Actinic as a solution prior to this announcement is likely to have been limited, despite the fact that the platform has integrated for some time. The problem for Sage is whether their customers have the courage and technical ability to engage with Actinic and deliver a solution for themselves.
Actinic will help customers through the process though and are clearly excited by this joint branding opportunity. Marc Schillaci, CEO, Actinic commented: "eCommerce for Sage 50 Accounts is an exciting initiative in this space, delivering an ecommerce solution for any business, whether it's an online clothing retailer, a DIY or bespoke website or even a multi-channel firm selling through other online marketplaces like eBay or Amazon."
Integration between the application and Sage means that not only will orders be accepted and payments authorised but stock levels within Sage 50 accounts will be kept up to date with the latest transactions. The solution also integrates with several online marketplaces including Google, Facebook, Amazon, eBay, PayPal and Smartfocus. This means that customers can administer multiple shopfronts from within a single application.
For those companies already using Sage and one or more of those online portals this is certainly worth looking at. The challenge for small businesses may be the price. While the entry level is low, eCommerce for Sage 50 powered by Actinic starts at £15 per month, only allows 100 products to be displayed and has other limits such as storage and page views (10,000). After that the pricing seems to fall in line with standard Actinic pricing with the standard pricing allowing 30,000 page views and 500 products for £35/month. There are increasing package sizes after that found on the Sage eCommerce site.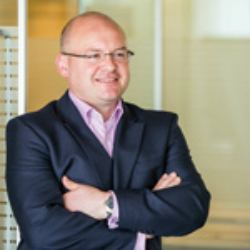 In comparison, RocketSpark, a cloud based addon to Xero starts at £16/month for 10 products increasing to £20/month for 400 products and 800 products only costing £24/month. In delivering a low cost entry level solution allowing 100 products Sage has made a smart move which may well see a lot of its customers coming on board.
Lee Perkins, Managing Director of Sage UK and Ireland in a canned statement said: "Trading online is vital for a business to flourish. For small and medium-sized businesses in particular, a digital presence can be transformative empowering firms to find new markets, sell more products, and increase revenue. Without a well-designed and mobile friendly website or an online marketplace, it's very difficult for many firms to grow revenue.
"This is where eCommerce for Sage 50 Accounts comes in. By optimising the online trading experience, eCommerce for Sage 50 Accounts will empower Britain's small and medium-sized businesses to stand out in an increasingly digital and global market, even without a great deal of technical expertise or substantial financial investment."
Conclusion
While for many customers this news will have come too late to create an online platform for this year, the opportunity for them to be ready for the next wave of ecommerce traffic will be attractive. For Sage this is a positive step as it seeks to protect its market share within the UK from new competitors such as Xero and NetSuite that are attempting to break into their UK market. For Actinic it is extending a relationship that commenced in France in 2014 as F.Canevet – Market Manager – Sage France commented: "To help our clients achieve Ecommerce success, we chose to become an Actinic partner in order to offer them a powerful solution integrated with Sage software."
It is interesting that Actinic appears to be solely tied to Sage as an accounting suite. Many add on applications look to develop relationships with more than one ERP platform and it will be interesting to see whether they do the same over the next few months in order to accelerate their own growth.
Stephen Kelly, CEO Sage seems to be taking a page out of Satya Nadella's playbook. This is not the first partnership announcement of the year, with Microsoft and Salesforce already announced. It will be interesting to see what 2016 holds. In developing partnerships Sage is filling the gaps in its product portfolio as it seeks to update its portfolio and move forward. It will be interesting to see whether it can maintain and grow its market share over the next year as its client base looks to update their platforms.