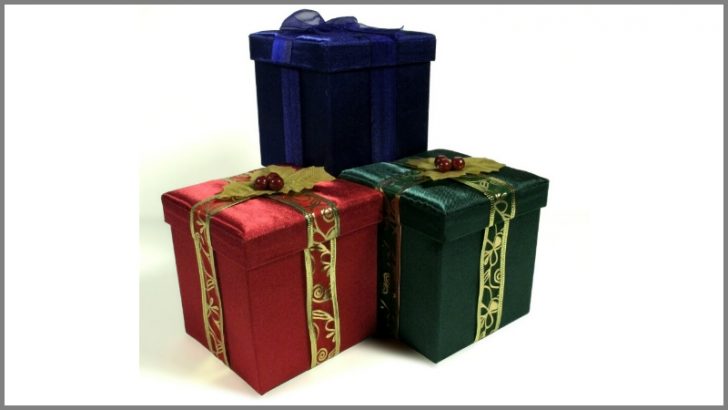 IFS has announced three more manufacturing customer wins in the run up to Christmas, two of which are likely to be worth more than €1 million. The first is an unnamed electromagnetic components provider, while the other two are WinGroup and Jotron. Deals are often cut near the end of year as companies look to negotiate something prior to their end of year.
While it must be disappointing for IFS to be unable to reveal which company purchased IFS ERP, that the deal is worth more than €1.3 million and is to be implemented across 20 sites globally will no doubt make up for the omission. While the press release does not announced which modules of IFS Application 9 are being implemented the objectives were made clear.
The company intends to improve its configure to order, creating a workflow through the manufacturing process that improves delivery times and inventory control. This in turn should help with medium term demand planning and reduce inventory costs. Peter Höhne, Vice President Sales & Marketing, IFS Central Europe commented: "We are pleased to support global manufacturers with our the latest version of our enterprise applications suite. We look forward to delivering a future-proof industry solution that will help the company continue to streamline and optimise its operations."
WinGroup reaches for Cloud
IFS strategy is based on listening to their customers, especially around cloud. Recent deals for Epicor and IFS have indicated that many manufacturers are still hesitant to implement cloud solutions. This is especially the case for the smaller single site manufacturers who want the control and security that on-premises solutions give them. WinGroup however decided to opt for the cloud solution offered by IFS that is hosted within Microsoft Azure.
WinGroup are a multi-national privately owned swiss based manufacturer of aluminium framed glazing systems. They have operations across seven countries; Sweden, Norway, Denmark, Switzerland, Liechtenstein, UK, and Turkey. Their brands include Windoor, Winflex, Sun Paradise and Alimex with their product range including bespoke enclosed balconies for buildings, conservatories, glazed windows and doors.
The company was formed in 2007 from a number of acquisitions led by the Swedish private equity firm Nordstjernan AB. With IFS also based in Sweden and having just been bought by another Swedish private equity firm one wonders whether the similar cultural outlook helped IFS.
WinGroup will also be implementing IFS Application 9 but it will be deployed within the IFS Managed Cloud on Microsoft Azure. With 200 people using the solution IFS will support the Sales, Production and Engineering functions. The modules selected by WinGroup include manufacturing, supply chain management, engineering, sales configuration management, project management, and finance. They will replace the existing legacy systems that the different companies have in place. Wingroup have consolidated the ERP solutions onto IFS to ensure a complete visibility of everything within the group.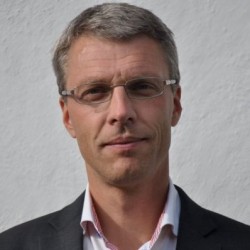 The project is being led in Malmö, Sweden and will involve both IFS and WinGroup staff across various countries. The dedicated single tenant solution offered by IFS means that WinGroup will not need to be concerned by contention or peak periods that can sometimes affect multi-tenanted solutions, although the cost is often higher.
The decision was reached after careful due diligence with WinGroup looking for advice from Gartner. WinGroup CEO Anders Knutsson commented: "We needed a leading business system and referred to prominent analysts such as Gartner for advice.
"We selected IFS Applications because of its robust industry-specific functionality coupled with the IFS team's deep business understanding and strong implementation skills and experience. By deploying IFS Applications as our central platform, we will be able to rapidly realise benefits such as harmonised processes and operational efficiency gains, allowing for flexible management of our future customer expectations and product portfolio. These are important strategic parameters in our future growth plan."


While the pricing of the deal was not available, it is likely that its overall value is north of €1 million. That WinGroup are a multinational no doubt helped the decision to go for a cloud based solution. With capacity in several European countries for manufacturing the company would be able to switch between countries easily for both stock and finished goods should there be a shortage in one location.
IFS Scandinavia CEO Glenn Arnesen commented on the win by saying, "We are very pleased to announce yet another win in the international manufacturing space. Companies such as WinGroup that compete based on a strong product portfolio supported by an efficient global sales and supply chain network can rely on our solutions to enhance strategic capabilities and meet changing future customer demands. Leveraging IFS Applications 9 and the scalable architecture of the IFS Managed Cloud, we look forward to a long and mutually beneficial partnership with WinGroup."
Jotron makes it three in Manufacturing
The third customer win announced by IFS is Jotron, a Norwegian manufacturing company that makes professional communication systems for land sea and air safety. It recently equipped the Kon Tiki -2 expedition with safety equipment. The company has offices in Norway, US, UK, Singapore and Lithuania with manufacturing plants in Norway and Lithuania.
With 75% of business won directly this was one of those that IFS won through and with a partner, Addovation, a member of the IFS Partner Network. Addovation as a global partner of IFS and while they have offices in Norway and Sweden their client sites reach as far afield as Singapore, the US and Australia as well as several European countries. Work to migrate Jotron users has already commenced with the project completion forecast for October 2016 as Addovation look to implement each region and module throughout the organisation.
Jotron selected the CRM, High-tech Manufacturing, Finance and Supply Chain modules within IFS Applications. With the recently announced IFS Lobby for manufacturing providing the interface for IFS streams to deliver automated updates to its users, Jotron feels that it will make a significant difference to the business. Its aim is to primarily improve the supply chain process and to bring its customers closer to it.
Implementing the system alone will probably not achieve this and Addovation will also need to help with the transformational changes that Jotron will face as it seeks to improve its customer service with the new system. Addovation has experience not just of implementing IFS solutions but also delivering business process change and that experience will be valuable over the coming months.
Merete Berdal, CEO of Jotron AS explained the reasons behind the purchase in saying: "We needed one unified system that could integrate all key business processes across the five regions for our organisation, increasing supply chain transparency and efficiency and speeding up time-to-market. IFS Applications proved to fit our needs perfectly and allows us to develop our global business with strong control and continued growth."
IGT Holdings the private equity company that purchased IFS has already announced that they will be investing in the channel. This follows the certification program that IFS launched last year that is part of the strategy for strengthening its channel to increase its market reach. Arnesen commented: "This is a great win for IFS and our partner Addovation. It´s also a testament to our growing success in the manufacturing industry and proves how IFS Applications can support a truly global company in expanding their business with strong control over key business processes."
Conclusion
These three wins for IFS are small compared to the multi-million deals that SAP are still winning such as Lloyds Register. They are, however, bigger than the deals that NetSuite has recently announced. Larger deals take time and while IFS has still to grow out its partner channel it also needs to take note of the moves that SAP is making in the manufacturing space.
SAP recently signed an agreement with Hitachi to provide a platform for SAP within ECF (Enterprise Cloud Framework). As IFS seeks to grow its channel it will need to start tying up deals with the larger SI's in order to compete with SAP as it strengthens its cloud solutions through its own channel.
IFS do have a unique selling point within manufacturing and as they are moving steadily towards a configurable solution rather than a developed one, the cost of deployment is also reducing. These announcement are certainly an early Christmas present for IFS, but 2016, with the investment that IGT will be putting into the company will be a critical year as it seeks to strengthen and expand its market share.