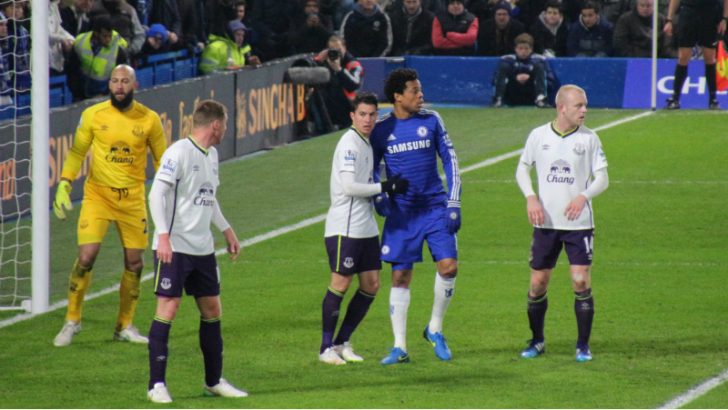 Infosys has invested USD 3 million in WHOOP, a start-up that is developing wearable technology for elite athletes.
IN 2012 Will Ahmed founded WHOOP and was joined by fellow Harvard College graduates John Capodilupo and Aurelian Nicolae. Together they developed a wearable device worn on the wrist that measures key strain and recovery variables. Using proprietary mathematical algorithms it helps coaches to deliver improved performance from athletes. The device is already being used across NFL, NBA, NHL, Major League Baseball, Major League Soccer, the English Premier League as well as several Olympic teams, including the US for 2016.
The device is worn 24 hours a day measuring the key strain and recovery variables more than 100 times per second. It delivers key metrics including a a recovery score and a sleep performance score that can be used to improve performance. Mike Mancias, the long-time athletic trainer for LeBron James, and now a WHOOP advisor commented: "At the elite level, it's no longer just about outworking your opponents to get an edge"
"In fact, research shows that 30 percent of athletes are overtrained, which can lead to injury and poor performance. It's only by balancing intensity with recovery that athletes can optimize performance. WHOOP's system and the data it provides helps me gain a better understanding of each of my individual athlete's bodies, their capabilities, and their limitations, leading to better and safer athletic performance."
Infosys will not have taken a huge stake with the $3 million invested as previous rounds, including one in September this year led by Two Sigma ventures have already raised nearly $25 million. Infosys through its Digital Life Sciences and healthcare operations has  previously invested in wearable technology such as Google Glass and WHOOP is an interesting investment.
In investing early Infosys may be able to see use cases that go beyond the elite sports applications that WHOOP has originally been designed for. One potential would be working with servicemen injured in the line of duty where their recovery also involves rehabilitation. The device is sleek and can be worn 24 hours a day as it is rechargeable on the go. There are no doubt several applications where the device could be utilised including healthcare.
Conclusion
This is an interesting investment by Infosys and one that is set to do well. Its target market is not the same as Fitbit as it seems to offer a far more sophisticated analysis of an individual. WHOOP CEO and founder Will Ahmed commented
"Elite athletes require the highest level of body awareness. Given the slim margin between success and failure, it's surprising that most athletes don't really understand what they're doing to their bodies. Even the fittest athletes are susceptible to overtraining, misinterpreting fitness peaks, and misconceptions around recovery and sleep. Coaches and trainers face the challenge of evaluating the status and training plans for 10, 20, or 50 athletes at a time.
"We built a system that is always on: continuously measuring the nuances of an athlete's strain and recovery throughout the day. Our athletes and coaches know that they are making more informed decisions thanks to WHOOP; and with highly-tuned, well-established routines, they are loyal to products that service their discrete needs and help them reach the next level.
"These are the principles of our system's design. From its comfortable, lightweight form factor to its privacy and security to its presentation of data, WHOOP was built from the ground up to empower elite athletes who need peak performance."
It will be interesting to see how Infosys leverage the investment and what aid they can give the start-up in the future. Bringing their expertise in cloud, big data and analytics to the start-ups that will need additional resources as it scales up.