Esteem has announced it is to upgrade the network for the Sandwell and West Birmingham Hospitals NHS Trust.
The current network is based on old HP equipment and services 6,000 users. The deal includes a redesign of the network, implementation of the new network and project management of all associated works. All of this is to be completed by March 2016 and is part of an NHS North of England framework agreement worth over £2 million.
What is behind the decision for a new network?
With three hospitals and a number of other locations already being supported by the network it will not have the spare capacity to support the opening of the Midland Metropolitan Hospital in 2018. In order to prepare for this, the NHS Trust decided to review what their network was used for and what was required to support new services that are beginning to come on stream.
Many hospital trusts are working to improve their networks as they have to deal with increased amounts of digitisation across their business. This ranges from doctors filling patient notes online to imaging data being used by doctors, consultants and even surgeons in different locations.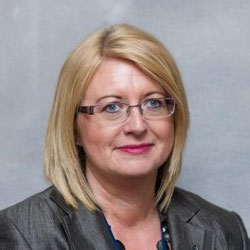 According to the press release the existing network does not have the: "…bandwidth for future applications including digital dictation, new electronic patient record and administration systems, voice over IP and video conferencing." Strangely this list doesn't seem to include support for imaging systems such as those recently announced by GE, ANS, Dell and Telstra. This may be a mistake in the release or it may be that there has yet to be a decision on providing this support.
According to Alison Dailly, Chief Informatics Officer, Sandwell and West Birmingham Hospitals NHS Trust: "We needed a better underlying network infrastructure to support our vision for modern digital health informatics and to reduce the cost of ownership. We wanted to create an easily managed scalable high performance network and to leverage our existing HP equipment as much as possible."
Esteem working with HPE to deliver the solution
With the existing network based on aging HP equipment Esteem has decided to work with Hewlett Packard Enterprise (HPE). This new network will be based on HP FlexNetwork architecture and use a range of HPE network switches.
Network operations teams will be able to continue using the HP management software. They will also be able to use their existing Quality of Service (QoS) rules as these can be imported into the next generation of the management software.
Conclusion
In order to reduce the costs of administration and support new healthcare solutions NHS Trusts are having to look at their existing infrastructures. In many cases these have been in place for years and were not designed for the levels of traffic that they are already carrying let alone the traffic requirements from increased digitisation.
It might seem a bad time to be replacing hardware when the NHS is under severe financial pressure. However leaving it any later will not save money or improve patient care. Unlike some projects such as handing tablet computers to staff, replacing the core infrastructure is easier to justify as solving current problems and providing a futureproof investment.