Denver expects…
"We are building Denver for the future, and investing in innovative technology that will support our vision for progress and make this an even greater city to live, work, and visit,"

–  Christine Binnicker, executive director, Denver Technology Services, City and County of Denver.
Workday is not the only cloud application that Denver will be using, the others are Salesforce for CRM and Accela for its Industry applications. These applications will fulfil three of the five columns that Phil Wilmington, Co-President at Workday spoke about in a recent interview with Enterprise Times. The five that Wilmington spoke about were General Administrative, CRM, Industry, Collaborative and Service Cloud. Workday falling into the first of these categories is often the basis for the others.
For Denver there are four key objectives that expect to realise with the implementation
Improved Business Processes and Reduced Complexity: One of the key advantages of Workday over the Oracle and SAP implementations is that it does not take a massive team of developers writing code in order to fulfil the functionality required. Workday implementation is based more around configuration, setting up business processes within a framework and testing. This enables Denver not only to improve on existing processes as they move towards their live data but also to look further forward and deliver transformation change in the future.
Real-Time Insights Into Operations: In Workday the analytics are delivered from an in-memory database and delivered alongside the HR and Financial application screens. This means that analytics is not just an add-on that need to be accessed but is in-built and available to employees at Denver to take appropriate action when trends and insights are spotted. For the airport the instant access to HR analytics alongside financials will mean that temporary recruiting decisions can be made and approved quickly without the requirement to study reports.
A Mobile-First Approach to Enable Anytime, Anywhere Access: With airport workers being mobile virtually all the time the ability to view information on the main HRM and Financial systems without returning to ones desk is key.  It is not that Workday has an add-on tablet application but the application supports the mobile environment seamlessly without the need for additional development. For city employees where they have access to WiFi they will be able to access data on site where relevant, update the data and spend less time travelling or communicating back to head office and tying up colleagues time as they look up information on systems.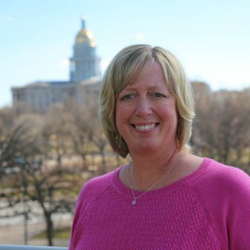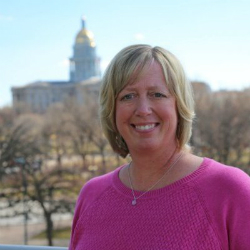 Continuous Innovation: Workday supports a single code base across its data centres. With the implementation focused on configuration rather than development any update that Workday does in its solution for additional features, Denver will immediately be able to take advantage of. This continuous innovation virtually eliminates the cost and time traditionally lost during upgrades of PeopleSoft.
Binnicker is confident in her choice and in selecting three cloud solutions has certainly chosen a forward looking solution for the city. She added: "With Workday, we will have a technology foundation that enables us to be faster, smarter, and more efficient in the way we work. The impact will be far reaching, from gaining insights that can improve our programs to making it easier for employees to do their jobs."
Conclusion
This is not the first win for Workday within civic locations with the City of Orlando implementing Workday for both HRM and Financials a year ago. Other Workday clients in North America are the City of Ontario, the county of San Mateo and Pierce County. To date there have been no public sector wins for Workday in Europe but one can expect that to change as contracts come up for renewal and governments are looking to cut the costs from ageing on-premises solutions.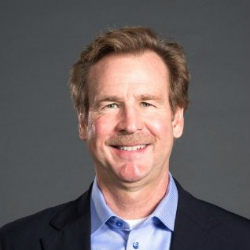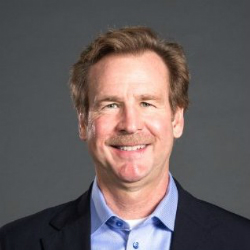 It will be interesting to see the difference Workday can make to the City of Denver and its Airport. This is still a large project for Binnicker to deliver, but once successfully delivered it will be an interesting story to hear. For Workday the project is business as usual and Randy Hendricks looks forward to other customer benefits from the Workday HRM solution.  Randy Hendricks, president, Education and Government, Workday commented: "As a fast-growing city and county, and one of the top travel hubs in the country, Denver needed an agile finance and HR system that could support ongoing change and reduce complexity.
"With Workday, Denver will have real-time insights that will enable it to adapt quickly to shifting priorities and demands, as well as greater insight into progress and results."
The only issue for Workday is the delayed revenue stream that this project will no doubt have. The Workday recent results were not as high as expected (See: Workday (WDAY) Stock Price Target Lowered at Pacific Crest Securities) and it may be that these longer lead times for very large projects are contributing to the negativity among some analysts.
Deals such as Denver and the recent expansion by AON to introduce Workday Financials within the company mean that the longer term outlook is stronger than one might expect. The key for Workday will be continuing to win these deals and to make sure that they are implemented on time so that the revenue is generated at the expected time.