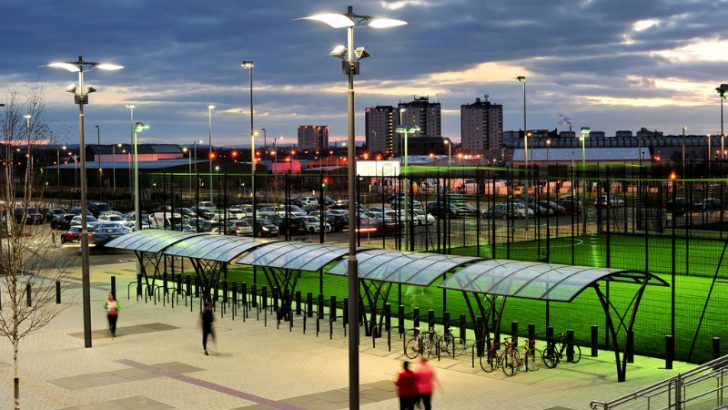 Epicor has announced that Broxap a manufacturer of high specification street furniture, sporting and playground equipment has selected their ERP solution to help keep costs in control as they enter a period of growth.
The last five years has been tough for Broxap which saw a reduction in revenue between 2010 and 2014 as the recession bit. They reduced headcount from 386 in 2010 down to 275 by the end of 2014 and revenues fell.  2014 was a retrenchment year as sales started to pick up again and while revenues fell marginally profits increased. It is in this climate of potential growth that the business needed to improve its business process efficiency and went about selected a new ERP solution to maintain administration cost levels.
Broxap finally selected Epicor after a competitive tender to help them streamline their existing processes and deliver a transparency into their data that they previously didn't have. As Tracy Cooper, systems manager at Broxap said: "The company is well positioned for strong growth in future years and we are aiming to supply products to every city, town and village throughout the UK.
"Working with numerous local councils and private companies throughout the UK, we have managed projects including external furniture and a large run of fabric tensile canopies as part the recent regeneration of the King's Lynn Transport Interchange. We hope to expand upon these types of projects in the coming years."
Broxap searched for a system that would support their multi-site operations. They have factories in Staffordshire, Nottinghamshire, Hampshire, Northamptonshire and Bridport Dorset. They required a solution that would allow them to carry out data collection on the shop floor, as well as material requirements planning, production line and sales order processing as well as aftersales within a single solution.
Cooper explained further: "Functionality is key for us. We needed an ERP solution that has the ability to deal with all the information and variations we have, allowing us to continue growth within the UK market. We expect to see significant savings as a result of this streamlined approach and are really positive about the efficiencies this will offer us across the business."
Conclusion
Epicor will take heart from this win and other recent announcements, such as Bemco and Stakehill, that it is making advances into the ERP market. What is perhaps surprising it that there is no mention of Cloud within the release and one suspects that the solution is on-premise rather than hosted. This is perhaps surprising and it will be interesting to see whether Epicor focuses more on the on-premise opportunities as its competitors continue to push their cloud solutions.
Steve Winder, regional vice president for Epicor Software in the UK and Ireland explained: "We are really excited to be working with such an innovative brand. Being able to offer Broxap business process capability that it hasn't previously had gave us an edge over our competitors. We were able to provide a solution that's specifically developed for their business model and needs. We're looking forward to working with Broxap through their continued growth."