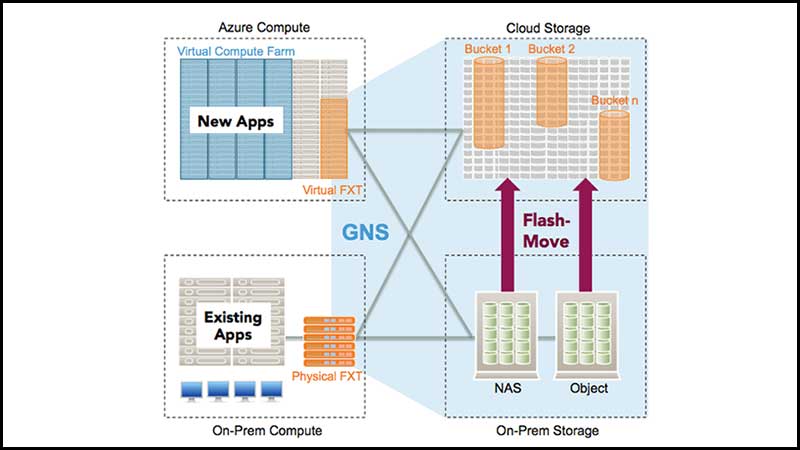 Storage vendor Avere Systems has announced that it will add Microsoft Azure to the list of cloud providers it supports with its Virtual FXT Edge filer.
This is a smart announcement by Avere Systems as it extends the number of public clouds it provides support for. It already supports both Google and Amazon and by adding Microsoft Azure it can claim to support the top three public cloud storage options. What it means to customers is that they can now manage all their storage, cloud and on-premises, as if it were a single pool.
The Virtual FXT Edge filer will also help companies migrate their data to the cloud without any impact on performance. This is critical for companies that are tied to Service Level Agreements with their users.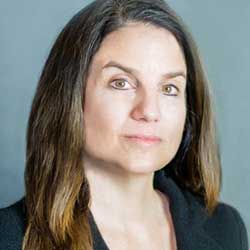 Another benefit is that by deploying two Virtual FXT Edge filers, one on-premises and one in the cloud, IT departments get a complete failover solution. This means that they can meet both their disaster recovery and business continuity requirements as well as meeting compliance controls over their data.
Rebecca Thompson, VP Marketing of Avere Systems said: "At Avere, we've been dedicated to shattering the myth that organizations can't have enterprise NAS performance in the public cloud. Now, working with Microsoft, we're helping enterprises harness the computing power of Microsoft Azure, the same infrastructure used by more than 57 percent of Fortune 500 companies, for all of their big data applications."
Virtual FXT Edge filer gets SpecFS benchmark
Avere has also achieved a SpecFS benchmark award that shows its ability to integrate cloud and on-premises storage into a single pool delivers high performance. This is not just about being able to cache files as some systems do but also about scalability.
One of the surprises from the SpecFS benchmark is that the Virtual FXT Edge filer is able to access files in the cloud, on a remote NAS, in on-premises local storage and even the Cleversafe Object store at almost identical speeds. This ability to even out the file access should help many companies overcome the challenge from users that cloud storage is slowing them down. Ironically these complaints from users are identical to those we heard in the late 1980's and early 1990's as Local Area Networks (LANs) began to store data centrally.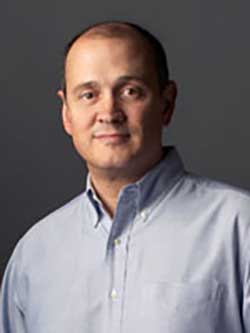 One of the key figures from the SpecFS report is that the Virtual FXT Edge filer was shown to keep 98% of files local and provide access to the latest version of files. To ensure that users always get the latest file the Virtual FXT Edge filer creates a unique ID that not only identifies the file but also includes data such as the date and time it was last touched. This is is extremely important as some cloud storage systems, such as Amazon S3, do not always provide the user with the latest version of the file.
The reason for this is the way that Amazon S3 propagates files and the time it takes for files to be properly synchronised across it various data centres. As the use of hybrid storage mixing cloud and on-premises grows, this is likely to be an ongoing problem for many companies especially where they are doing international collaboration on projects.
According to Ron Bianchine Jr, President and CEO, Avere Systems: "When we ran the nodes across the public Internet against Amazon S3 we shocked the committee. Unusually they decided to meet every day with new questions as to what we were doing. Their biggest issue was with cloud propagation of files and we were able to show that by using a sequence number and checksum for the file we were always delivering the most recent version of the file."
Conclusion
As companies begin to create hybrid storage models with data spread across multiple cloud providers, on-premises storage and even hosting locations, they are running into performance challenges. When this happened in the late 1980's and early 1990's it led to users keeping data locally rather than putting it on the LAN. Today there is a risk we will see a repeat of that except it won't be local devices but the cloud storage choice of the user such as Box or Dropbox.
By delivering the same performance access for files irrespective of where they are stored, Avere is helping IT departments deliver realistic SLAs and meet user demand.