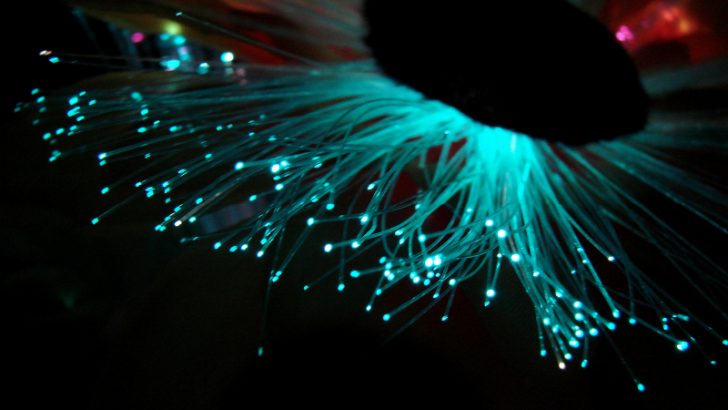 Openreach has revealed the results of its first Openreach Fibre Index, perhaps in an attempt to answer critics that it should be split off from BT. The index, which will be updated "seasonally", which may mean that they will attempt to update every quarter (or not) reveals the growth in demand and reach of the Openreach fibre network.
Recent calls for Openreach to be split have come from at least three different sources, the shadow DCMS minister Chris Bryant, Vodafone's CEO Vittorio Calao and most recently John Fingleton, who headed Ofcom between 2005-2012. That three significant figures are joining this appeal  is worrying for BT, who vigourously defend the status quo. This new index is perhaps one weapon in the arsenal to say, we are doing everything we can, no one can do it better.
Digital growth is strong in the UK
The demand for data over the Openreach network is increasing. The index states that there has been a 40% growth year-on-year in fibre connections and these have now reached five million. The average amount of traffic flowing over those connections is 190 Gigabytes each month, the equivalent of 45 HD movies in a month.
August 23rd was the busiest day in the year, whether this is solely down to Made in Chelsea which topped the TV viewing rankings according to BarB seems is open to debate. It would be interesting to see if BT knew exactly what kind of data caused this peak. . Ian Lawrence, Openreach chief engineer only theorised in saying:
"This summer data usage peaked on 23 August. During that week we saw the World Athletics Championship, the Belgian Grand Prix, and several major news stories break which may well have contributed to this rise in data consumption. We also saw usage peak during the evening on Sundays, perhaps when people are catching up on box-sets or Skyping friends and family."
There are some fascinating figures in the report. The normal usage assumption is that data is used based on the 80:20 rule. That doesn't quite seem to apply here with BT elected to reveal a 75:25 option where 75% of the data is used by 25% of households and businesses.
In an attempt to show how open Openreach is in terms of working with customers, and perhaps answering Colao's main criticism, the report states that Openreach works on behalf of more than 500 communication providers. It infers perhaps that Vodafone is only one of many though whether this is positive or negative one cannot be sure.
Broadband growth over the last five years has been impressive though rising from 4 million at the end of 2010 to more than 24 million today. At the same time the average download speed has increased from 5.2Mbps to 22.8 Mbps. Lawrence commented: "While it's not surprising to see that total data usage continues to grow, the pace and scale of growth and adoption is extraordinary.
"Over half of UK households have at least two different internet enabled devices and nearly a third has seven or more, all usually connected at the same time. And now with the rapid growth of Smart TVs all needing a fast broadband connection, what we can see is that consumers and businesses will demand even more from fibre.
"I'm proud the work by Openreach engineers is enabling millions of people to connect with each other in new ways and at a faster rate than ever before. Our fibre network is more than able to deliver the speed and capacity that people need both today and for years to come. The roll out of Openreach's fibre broadband network will be one of the great British success stories in history."
Conclusion
Whether this is an attempt to answer the growing demand for the separation BT and Openreach or a real attempt to demonstrate what Openreach has achieved in the last five year is difficult say. Openreach continues to deliver on a number of fronts and separating it from the main BT organisation is not without its risks.
A completely new senior management structure will need to be established and the choice of CEO would be difficult. Culturally Openreach is aligned with BT, while it has been a separate entity for several years now, how successful cutting its Gordean knot will be is a risk that at times doesn't seem worth taking.
Sadly the calls for separation are not likely to end any time soon, even if Openreach operates completely fairly in the marketplace, any poor service will be jumped upon by BT competitors. For consumers the status quo seems to work relatively well, it is a competitive market, Openreach cannot increase its pricing levels too far, but as a separate entity it might have a stronger case for increasing prices.