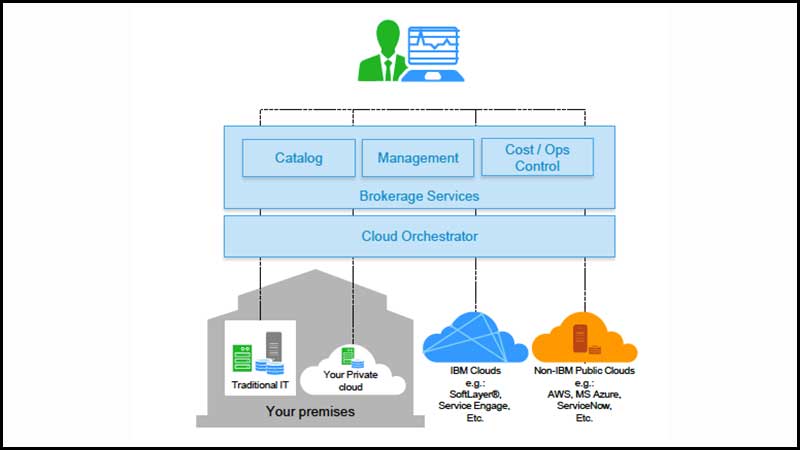 IBM has announced that it is acquiring Gravitant, a cloud services broker enabling both Hybrid cloud and multi-cloud environments.
The news was accompanied by an analyst briefing yesterday afternoon at which IBM talked about the acquisition extending their existing end-to-end brokerage capabilities. What is interesting is that while IBM has some cloud brokerage services, they are poor compared to those Gravitant brings to the party.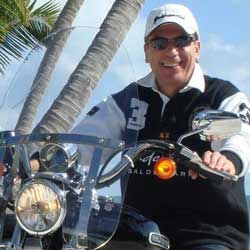 One of the challenges for companies is that they are beginning to purchase cloud services from multiple providers. The problem with this is integration and the management of those disparate services. Gravitant enables an easier plan, buy and manage for this wider use of multiple cloud services than IBM is currently delivering.
Martin Jetter, Senior Vice President, Global Technology Services, IBM said: "The reality of enterprise IT is that it is many clouds with many characteristics, whether they be economic, capacity or security. Gravitant provides an innovative approach to add choice and simplicity to how enterprises can now manage their environments. It will be a key component as we broaden our hybrid cloud services."
Gravitant to solve the Enterprise cloud explosion
The end goal, according to IBM, is to enable enterprise IT departments to reposition themselves as the first point of call for cloud services. At the moment that is difficult. There is a significant distrust between IT and business units that currently do most of the cloud spend. They do not want to go back through IT as they see them as a choke point.
To help resolve this IBM is attacking the problem at several levels. They launched their Cloud Security Enforcer solution just over a month ago. It is designed to identify, track and rate the cloud services that are being used across the organisation. The eventual goal is to be able to inform user choices by giving them a risk matrix based on the cloud service. For example, is it enterprise secure, does it support single sign-on, is the URL identified with malware.
This is very similar to what is currently supplied by SkyHigh Networks although IBM has a way to go to match the level of detail provided by that company. Rather than just tell users that they cannot have access to a service, the goal will be to use Gravitant to create a wider catalogue of choice for end users. This will work something like this:
End user signs up to a cloud-based storage solution
Cloud Security Enforcer detects the use of the service and rates it dangerous due to a lack of security
Gravitant would then be able to offer the user a choice of cloud-based storage that is secure
Business unit will then buy into the preferred cloud-based storage for the end user.
This is a pretty sophisticated solution and it will take time for IBM to get the various components working together. It is unlikely that we will see this working smoothly until sometime next year but when it happens, it will appeal to both enterprise IT and to the business units as it still provides choice but does so by meeting compliance, regulatory and enterprise requirements.
Gravitant will be integrated into both the IBM Global Technology Services unit and the IBM Cloud team. The latter will be offering Gravitant as a Software as a Service (SaaS) solution and it will be interesting to see how this is done. One possibility would be to add Gravitant to the IBM catalogue when customers sign up to IBM Cloud or even to SoftLayer. This would allow them to start using Gravitant quickly.
Conclusion
This is an interesting acquisition by IBM at several levels. It starts by solving a problem for IBM and projects it quickly into the cloud broker space. It also plays heavily into the problems that they are seeing from their enterprise customers trying to manage multi-cloud environments. At the same time it should enable IT departments to re-engage with their users when it comes to the range of cloud services on offer improving security and achieving lower prices.
There is a lot of work to do before this all becomes a smooth solution especially in terms of linking Gravitant with the existing cloud broker services and with Cloud Security Enforcer. Don't expect this to be solved before the end of Q1/2016 but if IBM can get this to work then it will be interesting to see how its competitors react.