Druva inSync simplifying proactive compliance
One of the challenges for many companies is meeting the complexity that many compliance regulations demand. In July it released Druva Proactive Compliance which consisted of a range of pre-defined templates for many of the key global compliance regulations.
This fits nicely into Microsoft Azure which is already ranked by many of the global compliance regulators as meeting strict data protection standards. Combining the two product portfolios will make it easier for the two companies to attack lucrative markets such as healthcare and Federal Government in the US, G-Cloud in the UK and financial services in Singapore.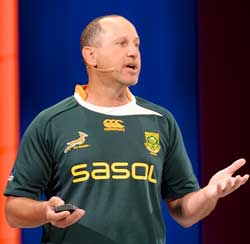 However, getting access to a global market and meeting the ever changing demands of compliance regulators will not come cheap or easy for Druva. It will be interesting to see if the two companies team up to combine their products and expertise in this space in order to provide a flexible solution that will meet the needs of large multi-national companies.
According to Steve Guggenheimer, Corporate Vice President and Chief Evangelist, Microsoft: "Druva built natively to the public cloud to take advantage of its elasticity, global presence and security to handle petabytes of customer data efficiently, which are also foundational elements of our Azure offering. Our mutual customers will reap the benefits of our joint efforts with cloud scalability and flexibility, always-on reliability, and international compliance support."
Is this a complete solution?
The answer is no! While Microsoft and Druva offer a very interesting partnership and package they don't, for example, address the issue of breach notification and incident response. These are complex issues to deal with and are part of the same integrated data governance solution as compliance, privacy and data protection.
It might be that the two companies will look to develop a joint solution to this problem. While joint projects have not historically been Microsoft's forte, certainly in terms of long-term partnerships, the new Microsoft under Satya Nadella seems to be more laid back. There are other alternatives. One or both companies could acquire a company with the missing technology,
However, looking at the way Microsoft is building partnerships at the moment, it would be more likely that the gap will be filled by another vendor. This would create a powerful solution that would get the attention of many companies, especially the legal teams who are often tasked with dealing with the aftermath of any incident.
Conclusion
This is a very interesting partnership at many levels. It seems to be a win-win for everyone from vendor to customers. Despite that, there is still work to be done to make it a better solution and we will have to wait and see how both companies handle the issue of breach notification and incident response.