Infosys has announced it is to collaborate with IBM to use IBM Bluemix to create the next generation of apps for its customer base.
The deal involves the creation of an innovation app powered by Bluemix. In addition to allowing IBM and Infosys to build applications it will also enable Infosys developers to be trained on both Bluemix and cloud app development.
With increasing numbers of customers now demanding that the next generation of applications is cloud-ready, developers need to understand the restrictions and techniques to enable applications to be cloud-friendly and efficient. Using the IBM Bluemix environment as both IDE and training environment makes sense as it should speed up the training of developers.
Infosys using a dedicated Bluemix environment
As part of this deal, Infosys will be taking advantage of IBM Bluemix Dedicated. This delivers a secure version of Bluemix accessible only by Infosys but hosted by IBM. It differs from the standard Bluemix environment in that it is not shared and from Bluemix Local where the customer hosts Bluemix on their own private cloud. By using Bluemix dedicated, Infosys will be able to take advantage of IBM managing their development Platform as a Service (PaaS) keeping it up to date with all patches and upgrades.
One of the big advantages to Infosys of using Bluemix Dedicated is that it is available in more than 25 IBM data centres globally. This means that Infosys can replicate their environment to other parts of the world to provide failover services and ensure that developers are working to a data centre close enough to them to have limited issues with network latency.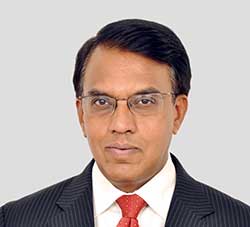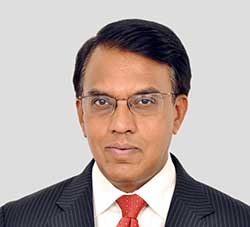 According to Srikantan Moorthy, Head of Application Development and Maintenance service line, at Infosys: "Digital transformation is unleashing the power of smarter processes for our clients. Our goal is to bring these advanced technologies to clients' application landscape in the most rapid and collaborative way possible. Infosys will also incorporate Bluemix-related curriculum into its on-boarding and training process."
This deal will also give Infosys access to IBM's cognitive computing and analytics solutions such as Watson.  This will enable Infosys to build complex applications for customers that can be integrated with their existing enterprise applications on x86, Power and System z platforms.
This ability to target multiple platforms is important to both Infosys and its large customers such as telecoms where Infosys is currently building mobile wallet services. It should also enable Infosys to migrate its existing library of large applications and components to Bluemix. This should speed up the delivery time of new applications without having to rewrite them from scratch.
It also means that applications can be deployed directly into Docker containers. This will enable Infosys customers to save money and resources when using new analytics applications by moving them to where the data is residing rather than spending significant amounts of money transforming data and moving it across platforms.
It will be interesting to see how quickly Infosys does this. It currently has a wide range of enterprise applications and porting them and their components into Bluemix will take time and effort. The question is will Infosys take advantage of this or do it on a case by case basis as new applications are developed.
Conclusion
This is a smart move by Infosys as it gives them access to a private Bluemix environment without having to worry about the costs and management of hosting it themselves. They should also gain from the collaboration with IBM in terms of training new developers and helping existing staff transition to the development of cloud-based applications.