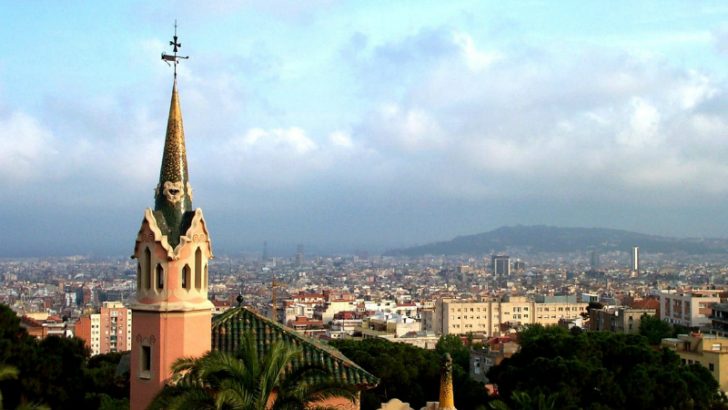 IBM SoftLayer has announced at a major change to the way it works with VMware, solving a gap in its customer options.

The deal is aimed at existing enterprise VMware clients who want to extend their private cloud to a hybrid environment with IBM SoftLayer using NSX. This is a significant move by SoftLayer as it looks to continue widening its customer base and position itself as a better hybrid cloud option than the established public cloud players such as AWS.
Speaking to Enterprise Times ahead of the announcement, Jack Beech, VP Business Development, SoftLayer said: "We have not been competitive with a VMware offering. Our offering before the IBM acquisition was cpanel and Parallels.With our new relationship with VMware we will still support the existing customer base but will now be able to be competitive around VMware as well."
New features to offer lower costs to customers
According to the press release there are four key benefits to this bundle:
Simplified Pricing — The new bundles provide attractive month-to-month subscription and per processor pricing for vCenter, vSphere, NSX and vRealize Operation.  Other VMware software and services are available.
Perform Live Migrations — Live migration allows users to move an entire running virtual machine from one physical server to another, without downtime. Showcased today by SoftLayer, it is now possible to perform a long-distance vMotion of distances up to 100ms round trip time (RTT). The astonishing 10x increase in RTT made possible by SoftLayer's private network and vMotion allows for live migration of workloads globally.
Storage Integration and Migration — By adding vSAN, users can live-migrate an entire virtual machine between hosts, between clusters or between data centers — without disruption of shared storage between the involved hosts.
Preserving Network State — Since a virtual machine migration with vMotion preserves the precise execution state, network identity and active network connections, the result is no downtime or disruption to users
Beech believes that this move to enable vSphere and vCenter as a monthly/hourly solution will not only help customers move to a hybrid cloud environment but will also help with Disaster Recovery planning. Pricing is a key element of this and on the call, Beech mentioned that IBM would be offering lower pricing that any other vendor.
When asked what the pricing would be as it is not in the press release Beech said: "The pricing for vSphere and vCenter will be $85 per processor per month." This is pretty aggressive pricing and shows an intent by IBM SoftLayer to grab as big a market share as they can.
Enabling customers to get on to the SoftLayer cloud
One of the ongoing problems for many customers is how to get their data into the cloud when they begin to build a hybrid solution. The speed of public infrastructure when going over the air (OTA) is often too slow to move large virtual machines and data. This has been an inhibitor for some time with cloud and hosting vendors being slow to offer a solution.
Some companies have been offering rooms where customers can bring their own hard drives and upload data using a local area network (LAN) connection to their cloud instance. Others send drive arrays to customers so that can download the data or accept tape backups from customers.
According to Beech, SoftLayer is still looking at how it will enable customers to get on to SoftLayer. When asked about moving data over the air Beech said: "We are the only cloud provider that owns its own infrastructure. Using our DirectLink product suite customers can move data faster, cheaper and more securely and that makes it easier for them to get data into our system."
It's easy to see why Beech wants to take this approach but expecting customers to buy into DirectLink might limit those who are willing to take advantage of this deal. The speed of uploading  VMs could well be the sales hook that Beech needs for DirectLink although he does say that current take-up of the product has been astonishing, especially as they've done little marketing around it since it was launched last year.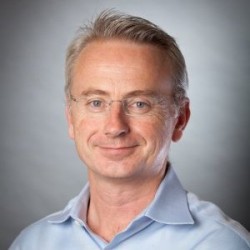 Also playing into the sales argument for Beech around DirectLink is that customers pay for any traffic that comes into SoftLayer over the public internet. By implementing DirectLink, customers would reduce costs substantially as they build out their hybrid infrastructure.
SoftLayer is also enhancing its Cloudbuilder Professional Services capabilities to include support for VMware vSphere 6. The goal is to make it easy for customers to build a VMware vSphere implementation and begin moving VMs in a couple of hours.
According to Bill Fathers, EVP and GM of Cloud Services for VMware. "IBM is a key partner for VMware in providing SoftLayer's global cloud solutions for our joint enterprise clients. This strategic partnership provides enterprises with an industrialized cloud platform on a global basis with higher performance, enhanced security and control by leveraging the combined technologies of SoftLayer and VMware. The ability to move workloads across continents offers enterprises new and exciting deployment options for their applications and cloud services."
Licensing still a challenge
The one outstanding problem of this approach is likely to be licensing. Beech says that customers can bring their own licenses if they wish but the cost of licensing VMware on SoftLayer will be less than the cost of a VMware on-premises licence. This may well encourage those customers about to do a major deployment to immediately consider SoftLayer as there is an immediate cost saving to be had.
For those who want to use SoftLayer for their Disaster Recovery or for scale-out when they get a sudden surge of activity, such as the launch of a new product, there is still the issue of Idle Licence billing. Beech says that this is something that will need to be managed by the Sales Engineers in getting customers to understand what they need to spin down and what has to remain idle just in case.
It will be interesting to see if VMware themselves begin to address this issue as it is not only a cloud problem but also an internal problem for many customers when they move fro development to a production environment.
Conclusion
This is a long overdue announcement by SoftLayer and it is clear that it comes due to the success of IBM helping build out the footprint and its focus on hybrid cloud among its large enterprise customer base. The one thing to watch will be how well SoftLayer does in terms of selling its DirectLink product to help corporate customers create a high-speed environment to move VMs and data.