The Benefits of SAP Cloud for Analytics
It is refreshing to hear that SAP intend this to be a SaaS solution. SAP intends to deliver SAP Cloud for Analytics in a fully scalable, multi-tenant environment at a price point that enables any individual or company to sign up and get going quickly, but its seems as though until October 20th they are unwilling to release any details around their price point.
The press release does reveal a number of customer benefits:
Unification of BI, planning, budgeting and predictive capabilities in a one-product experience, delivered as a pure cloud service thereby giving business users more agility and empowerment to get their jobs done
Delivery of business outcomes with workflows that go from real-time insight to taking action, all within the application
Access to all data gives business users the ability to easily sample, wrangle, combine and blend any data — big and small, on premise and in the cloud
Served from a trusted and scalable platform that ensures enterprise readiness as well as a flexible, intuitive user interface (UI) designed for business users
Ability for finance professionals and lines of business analysts to quickly and easily build connected planning models, analyze data and collaborate in context for greater alignment and better business performance
Ability to spot market trends based on social media data analysis so that users can correlate those trends to know how much inventory is required to meet anticipated demand, all in one place
Some of these are interesting, the ability to take action using workflows within the analytics platform is unlikely to include full integration with an on-premises application. It will be interesting to see what it is actually capable of.
The inference that the data capture includes social media is also another revelation, the question is what Social Media, and is this delivered using access to other SAP solutions or direct integration with Social Media platforms?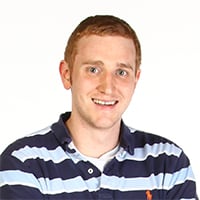 SAP has already introduced the platform to several clients and the feedback included in the press release is understandably buoyant. For example Stephen Hayes, analytics manager at Live Oak Bank commented: "SAP Cloud for Analytics was transformational by allowing real-time updates to our plans, collaboration across the organization from within the app, advanced analytics and one-click visualization for our users.
"The end-user experience was well-received from our leadership team to our analysts."
Others also appear excited to use the new platform and while the NFL doesn't appear to be using it yet, they do appear to have seen it. Apparently they are planning to use it for their fantasy football solution to provide recommendations to fans with a player comparison tool.
Cory Mummery, VP & GM NFL Now, NFL  commented "The NFL looks forward to collaborating with SAP on the future vision for cloud analytics.
"The ability to provide powerful analytics capabilities from around the game will further enhance the fan experience in our fantasy football products."
Not all of the solution is new though, SAP Cloud for Planning and SAP Lumira will form part of this new cloud. The big question, to be revealed on October 20th is whether this new solution is merely the cobbling together of SAP existing Cloud analytics solutions, or whether it is something completely new and a fully integrated born in the cloud solution.
Conclusion
Is this hype before a damp squib release or a serious cloud based analytics platform? There are several things missing from the announcement, including whether the platform is mobile ready, what the new features are really capable of and whether there is a wider set of partners than just Google.
That SAP Cloud Analytics sits on SAP HANA will be a distinct advantage. As an in-memory database it should provide answers quickly, regardless on the size of the data sets. This may be the advantage that SAP has over other vendors. SAP HANA is being widely adopted by hosting providers and will only benefit from the lessons learnt and development that springs out from those. IBM, HP and NTT most recently have all announced that they will host SAP HANA.
This might be an excellent step on the road to Cloud based solutions for SAP and it will provide a smoother transition path for its ERP customers in the future potentially. It will be interesting to see what is finally revealed about  SAP Cloud for Analytics. The countdown has begun.