NTT Group, including Dimension Data has expanded its partnership with SAP for SAP HANA® Enterprise Cloud. The agreement focuses on bringing the SAP HANA Enterprise cloud initially to a wider audience in Asia and Africa.
SAP Hana hosting in Asia and Africa
Key to this agreement is the NTT/Dimension Data Cloud platform. With Dimension Data founded in South Africa it has deeper customer relationships in that continent than many other cloud hosting companies. NTT is headquartered in Tokyo, is strongest in Asia and this can be seen as a good move by SAP to extend it reach into those two regions.
While many hosting companies, including IBM that is also a SAP Hana hosting partner, have data centers in these regions their coverage is not as extensive as NTT and Dimension Data. The partnership is focused around providing infrastructure services rather than aiding directly with any Sales effort. This is interesting as it means that either SAP is seeing an increasing demand for these regions and it has plans to extend its Sales reach to increase demand or the partnership isn't that well thought through.
From NTT's point of view, while they may not be directly selling SAP Hana is does give the group a recognition of their Enterprise platform that it is capable of meeting the requirements of an enterprise customer. Dimension Data especially has not always been taken as seriously as the depth and breadth of the company offerings often deserve.
The rest of the world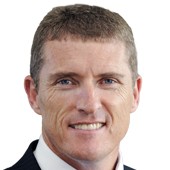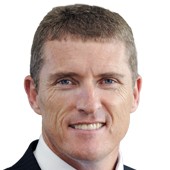 While Africa and Asia are the initial focus the intention is to extend the service wider using Dimension Data's managed cloud platforms located in 16 countries across the globe.
Brett Dawson, Group CEO, Dimension Data commenting in the press release said: "Our cloud strategy is focused on being the platform of choice for production workloads in the enterprise. SAP ERP is one of the most prominent applications for running production workloads in the market. Our goal is to offer SAP the mission-critical service levels required for SAP cloud customer environments, and this agreement enables us to further address a rapidly developing market segment."
Is this NTT or a Dimension Data deal
The intriguing thing about the press release is that while it is billed as an NTT deal, it is only published on the Dimension Data website. The release states that the agreement will leverage Arcstar Universal One, yet this has a far wider reach that Dimension Data sites. Arcstar touches all of the NTT group data centres as it reaches 130 data centres and 196 countries globally.
However it is Kaz Nishihata, executive vice president, NTT DATA who comments on the news by saying: "The premium partnership for SAP HANA Enterprise Cloud is yet another key step to further formalize our strategic relationship with SAP. We will continue to help our clients to get an end-to-end solution through this agreement. We will also pursue synergies combining each other's strengths, and promote collaborations for developing new business opportunities in cloud business and new solution development."
It will be interesting to see whether any other NTT group entities such as e-shelter for example based mainly in Germany also start to offer SAP Hana in the future as part of this deal.
Conclusion
NTT Group already offer a number of SAP services that are provided in the press release including support for SAP installations on premises as well as in the cloud. These are not services that Dimension Data offer directly it seems and therefore the extension of the partnership with NTT bringing in Dimension Data as the specialist hosting company makes a little more sense.
That Dimension Data will be hosting SAP Hana in the future and providing additional services for SAP is a good win for the company. While the message about whether this is a win for Dimension Data or NTT Group is a little confused, SAP clearly believe that this is a good deal to help them extend their reach outside their home region of Europe. What the other NTT Group subsidiaries think if they are excluded from the partnership would be interesting to know though.
Kevin Ichhpurani, SAP executive vice president, head of Business Development and Strategic Ecosystem commenting in a canned statement said: "NTT Group provides SAP with a critical component of enterprise-grade cloud services and extensive geographic coverage from world-class carrier and data centers. This creates a compelling value proposition for NTT and SAP's customers relying on SAP HANA Enterprise Cloud for their mission critical applications."