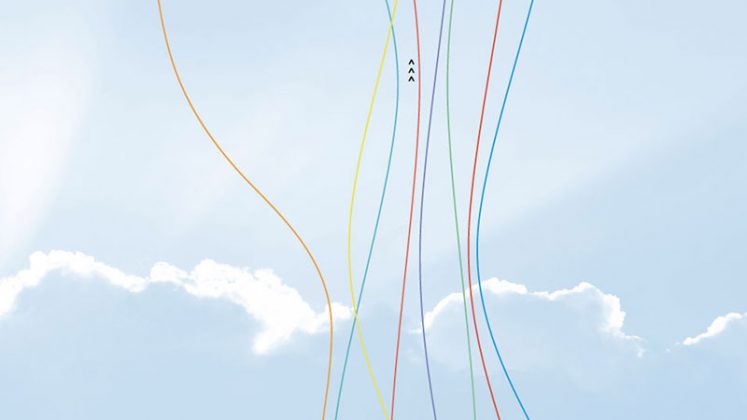 At its annual Huawei Cloud Congress held this year in Shanghai, Huawei has made it clear that it wants to build its own cloud ecosystem.
In truth, Huawei has been going down this line for some time. Over the last two years it has focused on an underlying infrastructure using Software Defined Networks (SDN) and Software Defined Storage (SDS). It has also been delivering a lot more converged ICT solutions to make it easier to deploy solutions for SAP and other enterprise software products.
Back in July it made a series of key announcements around its cloud ambition. The first was a series of new FusionServer models. The second was Astro which will use Apache Spark and is aimed at big data customers. The third was the launch of its open cloud ecosystem for finance. Four days ago it also announced a deal with Deutsche Telekom to help launch the Deutsche Telekom public cloud in China which will also feature SAP.
The Huawei cloud ecosystem coming together nicely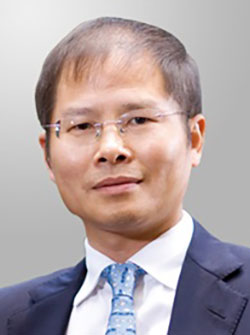 All of these announcements have built towards the announcement in Shanghai by Eric Xu, Huawei's Rotating CEO. He told the audience: "We will create a cloud ecosystem with business cooperation at its core and technical partnership and talent development as its foundation. This ecosystem will enable our partners to jointly expand the industry size and achieve mutual success.
"In the coming years, Huawei will develop a leading cloud operating system (OS), Big Data platform, and PaaS platform by combining our technical strengths with those of our partners. Together, we will create an open and dynamic cloud ecosystem."
What is interesting about Xu's announcement is that Huawei is clearly a long way down this route but intends to do more than just be a part of the solution. The success of its converged ICT solutions and move into big data have already given it a foothold inside a number of cloud providers data centres.
Huawei also has its own cloud OS which is currently deployed on its FusionSphere solutions. It's an OpenStack based offering and Huawei has been ramping up its contribution to a lot of open source projects such as OpenStack, Apache Spark and OpenDaylight. In June it launched nine NFV and SDN platforms at the Open Networking Summit 2015.
Huawei has also become a major player in the cybersecurity market with its own solutions and security operation centres. At CeBIT 2015 Edwin Diender, CTO, Switch and Enterprise Communications Solutions announced that Huawei was releasing its own Next Generation Anti-DDoS solution. The hardware appliance is capable of handle 1.44Tbps of traffic which means that even the biggest DDoS attack recorded which was under 1Tbps would be easily handled by this appliance.
Will Huawei build its own cloud data centres?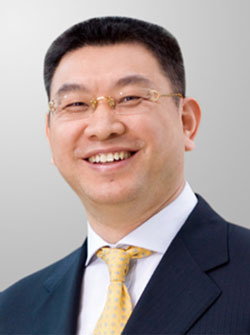 With all of this infrastructure in place it is only reasonable to wonder if we will see Huawei launch its own cloud data centres to compete with the likes of IBM, HP, Rackspace and others. At the moment it appears the answer to that is no. Instead, it prefers to focus on working with partners such as Deutsche Telekom to build out their clouds.
Does that mean it will never enter the market with its own cloud? Huawei doesn't answer questions like that. Instead if it thinks there is a need to fill a gap in its market strategy the answer will come in the form of a launch announcement.
What Huawei has made clear is that it has no intention of competing with its partners where it can avoid it. William Xu, Huawei's Chief Strategy Marketing Officer said: "We will adhere to our Being Focused and Being Integrated strategies. Alongside our partners, we will create an open cloud ecosystem to achieve co-existence.
"In addition, we will make box products more agile and platforms more open. We will not work on applications on the upper layers. Neither will we touch data on the lower layers."
Conclusion
Huawei appears to be playing the long game here. It has avoided getting drawn into competing with the likes of HP and IBM in trying to build its own cloud environment. Instead it is following the game plan of the likes of Dell and focusing on delivering the key infrastructure and converged systems that will help others build out cloud.
It sees an opportunity for it to become one of the top four if not top three hardware and infrastructure players in the next few years. This announcement today is more about making sure everyone knows where it stands and to send a message to cloud providers that Huawei is able to deliver the infrastructure you need.