With Salesforce's annual Dreamforce conference taking place in the US this week, FinancialForce has announced several improvements to their ERP solution. These can be divided into three areas, reporting and analytics, an Apple Watch app and availability for Salesforce Lightning. We spoke to Kevin Roberts, Director of Platform Technology at FinancialForce.com who is at Dreamforce 2015 this week.
A new Wave of analytics and reporting
FinancialForce hasn't just announced a single improvement here but a whole range of changes that significantly improve the product delivering far greater functionality for accountants and companies to analyse their data.
Viewthru™ delivering insights on your desktop
The first delivers what the press release tags as the "Profitability of 'Anything'". What they have done is enhance the reporting capability of FinancialForce to allow companies to extend their chart of accounts to any object within the Salesforce App Cloud or FinancialForce ERP Wave Apps. The functionality that is now included within FinancialForce.com is fundamental for several of the other reporting and analytics improvements, to the extent that they have named it ViewThru™ financial components.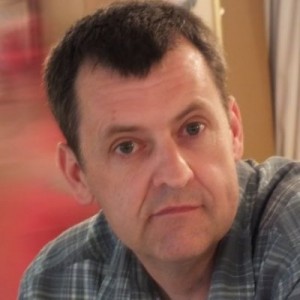 ViewThru™ Financial components enables accountants and leaders to access a far wider data set than just what is contained in the general ledger. Historically in order for accountants to report on sales information they would either need to extract data from multiple systems and integrate using Excel or create additional items within the journal ledger. ViewThru™ is a significant change as it allows visibility and reporting from with the general ledger into any other Salesforce or FinancialForce data sets.
As Kevin Roberts said: "We are now able to effectively take any object on the platform and effectively add that to our chart of accounts. An object could be a customer, it could be a project, a marketing campaign, service contract.
"With our chart of accounts we can connect to that and start to track revenue and expense from any angle….We can measure the profitability of anything. If you wanted to profitability by campaign you had to add that to your chart."
ViewThru™ is therefore more than just a backend reporting add on it helps to deliver significant change to the Financial Management module of FinancialForce. They have also taken advantage of the recent Salesforce development tools, Salesforce Lightning.  Integrating ViewThru within Lightning to deliver profitability widgets that can be used across Salesforce and Financial Force implementations.  Once created the widget is context aware and delivers profitability insights wherever they are located; be that within a project screen, marketing campaign screen, customer screen or elsewhere.
The creation of this widget is tied with the Lightning announcement that we cover later. We asked Roberts about how it works, he responded: "We can drop this component onto any object … and it's aware what it is connected to, so if I drop it on a account I get customer profit, if I drop it on a campaign I get campaign profitability. So it is a basic component in our app that you can drop on any component on the platform.
"It will basically pull in all transactions that it can see, all P/L transactions against an object on which is it is currently sat, so that tends to be revenue and expense. It rolls those up to give you a summary revenue, summary expense and gives you a net profitability."
(next: Recognising the love affair with Excel)