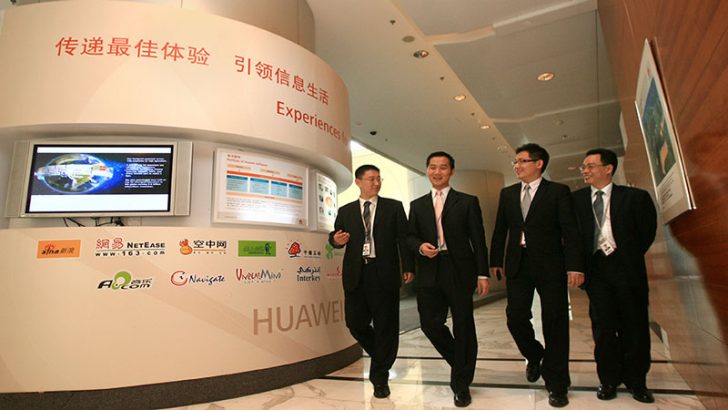 Huawei has ramped up its offerings for Big Data at the Intel Developer Forum (IDF15) currently taking place in San Francisco.
The announcement included three new models of its FusionServer X6800 and the prototype of its all-in-one Apache Spark accelerator. The new FusionServer X6800 is based on the latest Intel Xeon processors and will be available to customers later this year.
Back in May at the launch of the Intel Xeon E7 v3 processor family, Huawei was one of several vendors to announce new benchmark records. While it is yet to submit the new FusionServer X6800 for benchmark tests, it is expected to make at least one benchmark announcement at the launch.
FusionServer targeted at large enterprises and service providers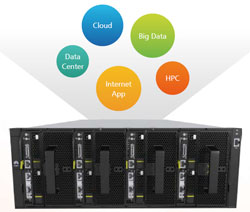 The FusionServer X6800 series of servers are aimed at both enterprises with large data centres and service providers. Each is targeted at a different market segment including Big Data, software defined storage (SDS), cloud, high performance computing (HPC) and web scale out.
All of the FusionServer X6800 family will use the Intel Xeon E5-2600 v3 processors with up to 18 cores (36 threads) and 45MB of last-level cache (LLC). They support faster memory speeds than previous Intel Xeon processors and run at up to 3.5GHz.
According to the press release the details of each of the new models are:
XH628 V3 – A 4U4 balanced storage server node with the latest Intel® Xeon® E5-2600 v3 series processors and hard disk drive (HDD) drawers accommodating twelve 3.5- or 2.5-inch high-speed hard disks. Each chassis provides a storage capacity of up to 296 TB. The XH628 V3 supports up to 16 DDR4 DIMMs and 4 standard peripheral component interconnect express (PCIe) cards. Its high storage density, easy management and maintenance make the XH628 V3 ideal for cloud computing, big data, server SAN and other services.
XH622 V3 – Tailored for image rendering and HPC, each server supports two full-height full-length general-purpose computing on graphics processing units (GPGPUs), and each chassis can deliver up to 12 trillion floating-point operations per second (TFLOPS) running capability.
XH620 V3 – A 4U8 server, its 4U space accommodates eight compute nodes for twice the computing density of traditional rack servers. A single node provides up to 1024 GB of memory. The XH620 V3 supports 56G and the latest 100G enhanced data rate InfiniBand (EDR IB) cards, making it ideal for services like HPC and Web cache that demand high density computing.
More details are available from the Huawei web site with the detailed specification page available here.
Huawei accelerates Spark by 100x
It is less than a month since Huawei announced its Astro project for Spark. Like the other big data and analytics players such as IBM and HP who are both targeting Spark, it knows that customers are already beginning to deploy the technology. That may be why it has chosen to announce the Spark Accelerator so early.
At this stage the details of the Spark Accelerator are very sketchy. In the press release Huawei has claimed that it has optimised the hardware and software components around Spark. The result is a alleged 100x improvement in SQL query execution.
Getting the details of exactly what Huawei is planning is important. The big benefit of Spark is its ability to handle parallel queries on very large in-memory data sets without blocking each other. Spark can also work across multiple in-memory data sets simultaneously.
Without knowing exactly how much memory Huawei is planning to add to the accelerator and how it will link multiple accelerators together to take advantage of Spark means that performance claims are hard to validate. What Huawei has said is that the accelerator will be available before the end of the year as a proof of concept (PoC) that customers can begin to work with.
Conclusion
Huawei has been accelerating its data centre big data play for the last two years. These latest announcements keep it at the front of the data centre market and should enable it to eat further into other vendors markets. HP and Lenovo look particularly vulnerable at the moment and Huawei will be hoping it can continue its climb to be the number one server manufacturer.