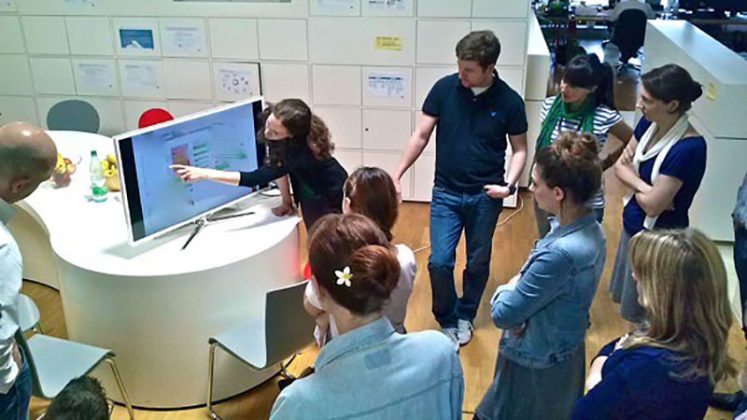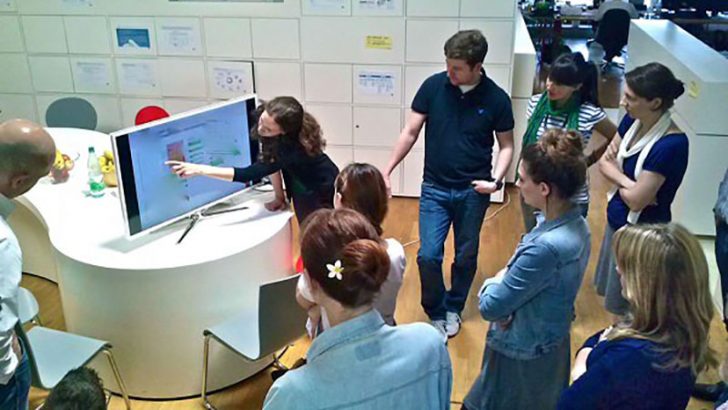 Twago, a European site for technology freelancers to find work, has issued its half-yearly report looking at the best places for online work in Europe and the current skills that are most in demand.
Although described as a European report, this is really a Eurozone focused report. This makes it interesting because it provides an interesting counterpoint to some of the European Commission reports that talk about investment in technology jobs. There are two parts to this report focusing on the skills required by employers and the top cities where freelancers are to be found.
Top 15 European cities for freelancers to live
Identifying which cities have the highest number of jobs available for freelance staff shows the changing pace of the economy in those cities. As companies begin to grow and different sectors emerge from the Eurozone slowdown, there will be an increased demand for freelance staff, particular those with IT skills.
The bulk of the Eurozone with the exception of Germany has struggled to show any realistic growth in their job economies over the last four years. As a result, Germany dominates the list with six cities in the top 15. What is interesting however, is that Spain and Italy are joint second in this report with 4 cities each.
These are both countries where youth unemployment is stubbornly high and a rise in IT freelance opportunities provides a rare ray of sunlight for the economies and especially a highly educated unemployed youth. Unfortunately while Spain is showing an increase in jobs, in Italy the picture is not so good.
The only other country to get on this list is France where only Paris is mentioned. The French government has been very protective of its technology sector with its own Tech City initiative. Cities such as Grenoble, Toulouse, Montpellier, Aix-en-Provence, Lille and Toulon have thriving tech sectors yet none of them have managed to get onto this list.
The top 15 cities with their growth compared to 2014 in brackets are:
Berlin (-6 %)
Madrid (+3 %)
Barcelona (+15 %)
Rome (+1 %)
Milan (+2%)
Hamburg (+30 %)
Munich (+10%)
Paris (+23 %)
Valencia (+3 %)
Cologne (+20%)
Turin (-7 %),
Düsseldorf (+9 %)
Bologna (-8 %)
Leipzig (+46 %)
Seville (-27 %)
With the exception of Berlin, all the other German cities on this list have shown good to exceptional growth. Leipzig at 46% and Hamburg at 30% show how technology demand is strong outside of the traditional technology cities such as Cologne (20%), Munich (10%) and Dusseldorf (9%). The only is blot is Berlin where job opportunities have declined 6%.
Inside Spain a 27% decline in Seville is a surprise, especially as Madrid (3%), Barcelona (15%) and Valencia (3%) all show growth. Barcelona has been helped by a lot of local initiatives and its ability to draw large international software companies to the city for their annual tech conferences. These have raised the awareness of technology and there is a lot of collaboration between local universities and companies.
Italy is a more mixed picture with both Rome (1%) and Milan (2%) showing some slight increase in job availability. Unfortunately Turin (-7%) and Bologna (-8%) are not good numbers and these are both cities where unemployment is a significant issue.
The jump in jobs in Paris is almost certainly due to the explosion in the tech startup economy. Paris has followed London and Berlin and focused heavily on attracting new startups.
Eurozone skills shortages are all about web and mobile not big data
The most disappointing thing about this report is that the skills shortages listed below show that web and mobile skills are still the most in demand:
PHP (+1 %)
Java (+12 %)
CSS (-6 %)
Javascript (-5 %)
HTML (-3 %)
MySQL (+/-0 %)
iPhone (+22 %)
Cocoa (+26 %)
WordPress (-3 %)
Graphic Design (-2%)
Photoshop (-2 %)
Ruby on Rails (+7 %)
Illustrator (+1 %)
C-Sharp/C# (+15 %)
Magento (-1 %)
Compare these skills to reports from companies such as Monster.com and Dice.com and the quality of the jobs and the technical skills are very different. Both these companies show that skills such as Hadoop, Cloud Architects, security analysts, Puppet and NoSQL are not only ranking top of the freelance market but also the permanent market. There has been a significant jump in the rates on offer as companies identify these are areas critical to their businesses.
Conclusion
This report shows an interesting shift in the Eurozone freelance job market. Both Germany and Spain show that their technology sectors are recovering well. France is also showing a recovery but only around Paris and this should be of concern to employers and freelance IT staff especially in the tech heavy sectors such as Aerospace and Automotive where most of the jobs are away from Paris.
The difference in skills demand in the Eurozone with its heavy emphasis on web and mobile also highlights a drag on technology adoption compared to the UK and the US.