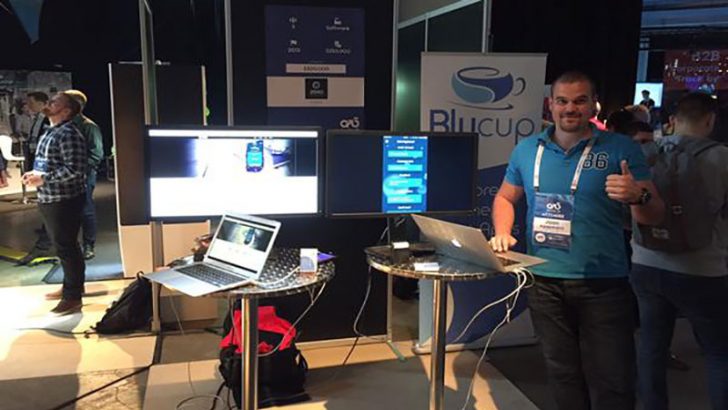 Blucup are one Startup that many people will not have heard of, they are the authors of Zero Keyboard, a mobile app that does away with the keyboard for certain applications. They have been boosted recently by a $10,000 grant as well as $100,000 in angel investment.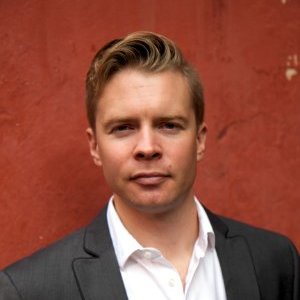 Government grants are available to many startups often through schemes that match funding and it is worth spending time investigating exactly what opportunities for assistance are available out there.
In a blog written by Antti Rikkinen, Barista of Services at Blucup Ltd he explains one way in which their innovative app will save time at conventions such as the upcoming Dreamforce being held in San Francisco, starting on 15th September where the app will be officially launched. Rikkinen has configured the Xero Keyboard app to capture images of business cards and with a simple questionnaire developed within Zero Keyboard will be able collect leads direct into his Salesforce account.
Zero Keyboard is an app with three simple elements:
The Zero Keyboard Studio
This allows users to develop questionnaires that have a variety of interfaces that allow users to collect a range of answers on scales, choices and designs that enable the capture of rich information without the necessity of using a keyboard. It is integrated both with the camera and microphone, capturing data that can be streamed directly, or indirectly into Salesforce depending upon the price plan chosen.
The Zero Keyboard Mobile App
Once developed the questionnaire can be pushed out to users who can then complete the forms and have answers pushed back into Salesforce
Reporting in Zero Keyboard
The final element is a reporting and analytics suite which will allow deeper interrogation of the data collected.
From Zero  to …
The pricing model is interesting. There is a free personal solution which allows data to be captured and passed back into Salesforce. But this is not dynamic nor does it flow back into the fields that would be optimal, instead it creates a memo within Salesforce. However this is an intelligent way of delivering a free version and gives users the ability to test it out and get some but not all the benefits.
There is also business ($29/month) and Enterprise (price on application now, was $50/month) versions that do enable dynamic integration with Salesforce. The Enterprise version also includes privacy control and a degree of phone support (though exactly what this is isn't clear).
Summary
Despite a low level of funding to date, Blucup have raised around half a million in the last two years they appear to have developed an app that could have a number of applications. The integration with Salesforce is a first step. It would be interesting to see what other applications of the technology they can find. This is a very new startup and one that could provide something different if they can develop the technology quickly.
Barista of Services is a title that seems odd, but they have evolved their job titles around the Café culture, if one has experienced mind blowing coffee from an excellent Barista then this you probably get it!