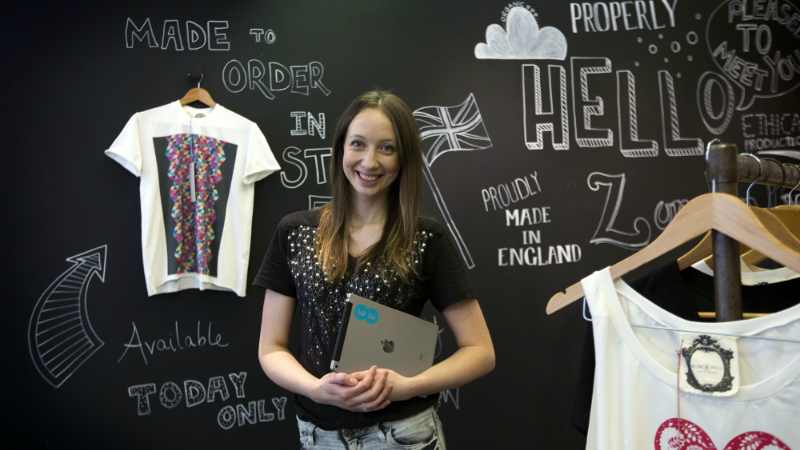 EE have launched the next generation of its bundle for Pop-up's. After the success of "Popup bundles" last year they have enhanced their offering following research by CEBR (Centre for Economics and Business Research). The Connected Retail Bundle offers small business an instant start up pack for their business. We talked with Carl Warner, Senior VAS Manager at EE about the new launch.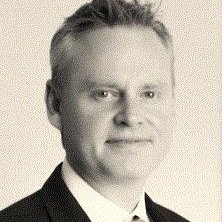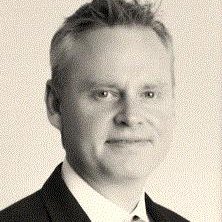 Not every small or start up business is after the same thing and EE flex their bundle to reflect their customers. A year ago EE launched their popup bundle and Warner was pleased with its success. When pushed for a more precise answer Warner replied: "We wanted to help 3,000 Pop Ups over the next three years, we are well on the way to that, we are on pace."
This might not seem much, but it is a significant proportion of the market, and it is unlikely that any other Telco comes close to that number. Today's Start-up Pop-Ups may also be tomorrow giants and if EE can retain their loyalty they will have a good revenue stream in this burgeoning market. The contents of the Connected Retail bundle were based on research carried out by CEBR. Sensibly EE listened to the input and came up with a flexible package that customers can pick and choose from.
The survey revealed four key challenges from a survey that covered 2010 consumers and 342 businesses were Location, internet location, card payment processing and stock management.
Challenge 1 for  Pop Ups: Location, location, location
Finding the perfect location is a problem that is being solved with the help of a new type of commercial estate agent as well as some purpose built locations such as BoxPark in Croydon. These micro agents such as companies like Appear Here  and We are POPUP specialise in short term rental properties for pop up shops. It is a growing market and one that may eventually lead to the rebirth of the high street as some companies find success and re-populate the shops that have lain dormant for so long with longer term rent deals.
Ross Bailey, Founder and CEO of Appear Here commented: "With so many traditional retailers using pop-up shops and so many pop-up retailers moving onto long-term rents, we should no longer be looking to draw a line between traditional retail and pop-up retail – it is all just retail. We're seeing brands and retailers from all backgrounds incorporate pop-up retail into their retail strategy. Since launching in 2013, Appear Here has grown by 500% year on year and currently generates £14m in request value per month, a number which is increasing month on month. This is a testament to the growth of the industry."
Challenge 2 for  Pop Ups: Internet Connectivity
There is no point in having a location without Internet connection. While EE admit they cannot help with detailed consultancy over this they feel they provide sufficient tools for most entrepreneurs to commit to a location. They have 4G coverage checkers that can be used by anyone, but there is nothing to check whether there will be sufficient coverage at a location.
Warner feels 4G doesn't suffer from the same contention that older technologies and WiFI does where signals are reduced. This is backed up by real life experience as Warner recalled: "Talking to the vendors out there … even in a very highly dense mobile connectivity area like Shoreditch where you have lots of people doing lots of heavy activity on their devices, they found the 4G connectivity to be more reliable than their fixed wireless"
EE sponsor Glastonbury and provide the largest temporary 4G coverage for that festival. This is not the only festival or show they cover and event organisers are able to contact them if they are interested in improving coverage. For more permanent locations they are able to provide WiFi coverage using broadband connections (or even larger), with the BT acquisition to go through this can only be enhanced with greater access to FTTC.
EE are most proud of the 4G coverage and Warner summarised "With the widest coverage in the UK we are ideally placed for our partner who is looking to use 4G and use mobile network to power their retail estate".
Challenge 3 for Pop Ups:  PoS Devices
Card payments projected to overtake cash within the ten next years. Yet over 40 per cent of small retailers, food and accommodation providers say they are unable to process card payments. This is a gap in the market that mobile payment provider iZettle is exploiting. Many banks have offered onerous merchant terms for years while iZettle has a model that appears far friendlier.
As part of the Connected Retail bundle EE will be offering iZettle devices, including their new touch device. Touch payments are set to increase and while the CEBR research did not include any data about the usage of touch this is seen as an important component in the box. With Apple Pay about to hit the UK in a big way the increase of touch payments is set to increase. No longer will people need to use a credit card, instead payments, authorised by biometric fingerprints on the phone will allow an explosion in growth of touch payments.
This growth assumes that the merchant devices are out there. EE hopes that by providing the iZettle devices, whose rates range from 2.75% to 1.5% per transaction, they can be an important part of that growth. Touch payments haven't yet taken off but EE are well placed with these bundles and their network to take advantage of it when it happens.
The retail PopUp economy is itself growing in at least two dimensions, there are more pop ups every year. according to the CEBR this sector grew by 12.3% over the past twelve months generating a revenue of £2.3 billion with a visitors average annual spend increasing by £8 to £124. CEBR did not collect any statistics around the average transaction spend and this is disappointing.
Making touch transactions is getting easier and in September the banks are looking to increase the limit from £20 to £30 per transaction. This may open up opportunities for more businesses to consider pop ups, especially some larger rateil chains that may not have considered it before.
Challenge 4 for Pop Ups: Stock control
Perhaps the most surprising response to the survey around challenges for pop ups was their lack of control over their stock. The report revealed that stock management is particular challenging. While retailers are trying to manage sales and inventory across online, permanent and temporary shops they are having problems.
By being aware of what is happening and seeing the shopping trends in the various channels Pop-Up's can achieve improved decision making for both permanent and Online stores. Coodinating stock levels across multiple channels allows small business to get many of the features ERP solutions offer.
25 per cent of retailers saying they have lost money because they don't have sufficient stock management systems in place is an indicator of the problem. If you are an Jewellery store making your own Jewellery being aware of what stock shortages you have immediately allows better communication with a customer. If you cannot ship the promised necklace on your return from a Pop Up location on Monday because they are sold out, and have a lead time of two weeks, may mean lost sales, lost customers, lost recommendations and a bad reputation.
EE have partnered with Shopwave to give start-ups the ability to manage their inventory as well as provide a shop front on a tablet. Shopwave works as an iPad Point of Sale device. It allows the vendor to show the potential purchaser what they have on offer. There are several features to what is effectively a shop display counter or restaurant menu. It allows customer to select the products they want and Shopwave performs actions in the background including stock control that will help vendors.
Warner explained how they have introduced the Connected Retail bundle by explaining, "Essentially we have extended the range of products we have got for retail to include the 4G connected Tablets with the pop up bundles, with the credit card payment units to enable contactless payments, plus the retail software to manage the stock inventory as well which we know that small business and pop up retailers have had problems as well."
What about the Enterprise
The solution however is not only geared at start-ups and Entrepreneurs but is also available and has potential amongst larger customers.  When asked Warner gave the following explanation: "..whether it's an entrepreneur setting up a shop or it's a big brand doing a big brand experience, for example Peroni does the house of Peroni every year and, Evian does this thing in Piccadilly Circus for Wimbledon every year where they are selling water. There are lots of big brand that are engaging in pop like activities or small retail like activities and they would be great customers for this type of product [that] they can quickly and easily get up and running."
Warner continued: "This scales up into corporate as well, in fact we are using the product at one of our own shows this weekend.  … Partly for a speedy deployment we decided to use the shopwave app along with the iZettle terminals". The event is presumably Summer in the City at ExCel where they are one of the key sponsors though Warner was unsure.
As Warner summarised: "Essentially it is everything you would need to set up a small retail outlet whether established or popup".
This appears to be true and companies looking to go to agricultural fairs and other large events may now be able to consider whether they take stock and turn what might have been a brand experience into something more. It will be interesting to see who is able to take advantage of this.
EE have not helped integrate solutions such as iZettle into any corporate or other systems. Both iZettle and Shopwave have an SDK and API and iZettle has already been integrated into Xero, though this is more of a small business accounting system.
The concerns around bandwidth in our opinion remain, though EE are confident that this is unlikely. 4G has been growing fast and certainly contention hasn't appeared to be the same kind of issue that hammered 3G within certain locations. Warner was asked about the possibility of QoS (Quality of Service) being available on the network and his response was fairly firm: "Quality of service is not something I have seen on the roadmap yet."
This is perhaps surprising as it is a way for EE and other Telco's to increase their revenue from the network and answer some of the issues that have been historically faced by businesses competing for bandwidth in areas of high usage.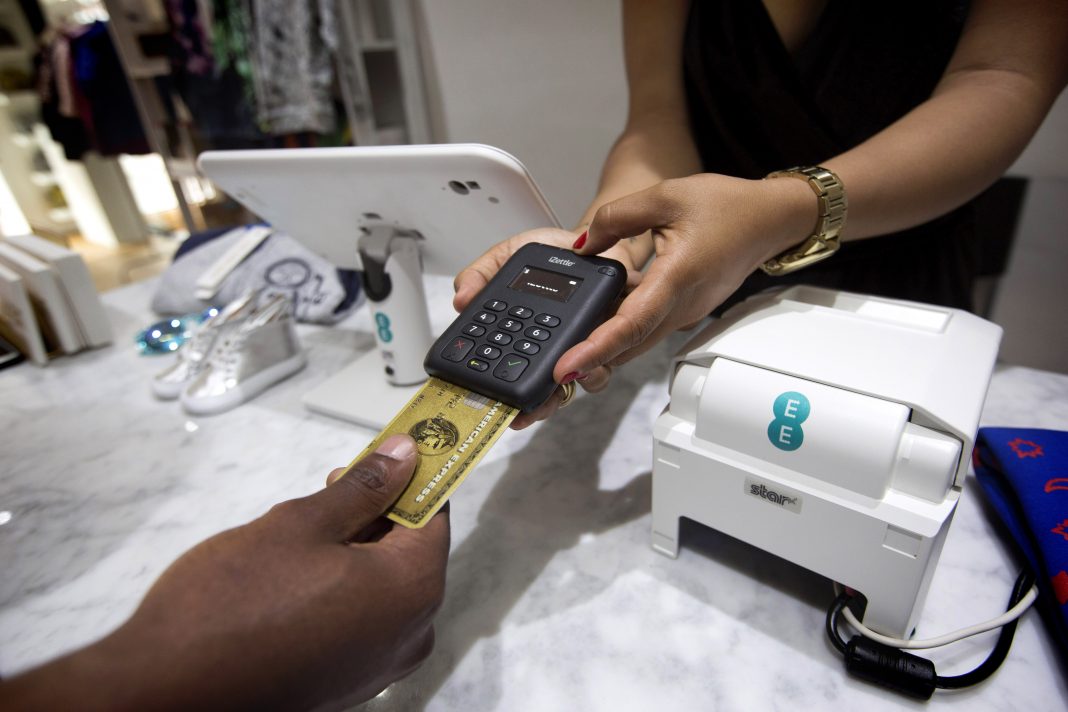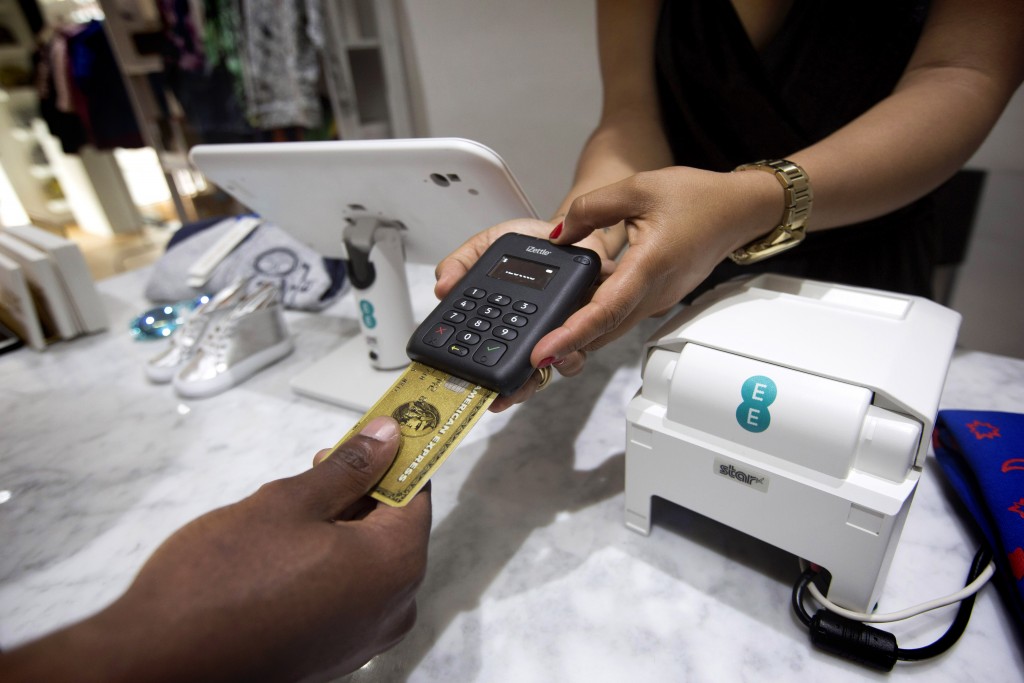 Connected Retail Bundle
The  connected retail bundle can include:
Superfast 4G data connection: A data connection from EE providing 8GB of data per month on a flexible contract that can be turned on or turned off as required, ensuring that retailers are connected instantly, but only for exactly as long as they need.
Shopwave: A POS software solution which replaces the traditional till with an app that manages stock, payment transactions and product catalogues through a single user-friendly interface
4G enabled iPad Air 2: Connected by superfast 4G from EE, the iPad enables retailers to run the Shopwave app seamlessly, managing stock, product catalogues and payment transactions
iZettle: Wireless card reader which enables retailers to take fast and reliable payments from all major cards using a chip and PIN system over Bluetooth. Paired with the iPad Air 2, retailers can process card payments over 4G quickly, safely and securely
Star Printer: Integrates perfectly with Shopwave to enabling retailers to print receipts quickly, with logos and barcodes included
 iPad Stand: Robust stand for iPad ensures safety and security of devices in any environment, and can rotate or flip to share the screen with the customer
Cash drawer: Sturdy and reliable cash drawer designed to work with Star printer with 3 position lock provides safety and security when taking cash payments
Prices begin at £59 per month, but this may be misleading, especially if the buyer already has the iPad Air 2. What is useful is that each of these can be bought separately and some vendors already having some of the components can mix and match. More details are available from www.ee.co.uk/ConnectedRetail
This new bundle is aimed at a wider market but EE will continue to do the Popup bundle.  Warner himself concluded: "The popup bundle is very much for the smaller end, the temporary end of the market…which is basically using a smart phone to connect the iZettle to give a basic transactions, mobile payments card payments for the popup style retailers. Connected Retail with more fully fledged peripherals, like the cash drawer and the receipt printer and the crown jewels, the Shopwave app, gives fully functional PoS and retail management."
EE are offering some service and support for the Connected Retail bundle and this is being delivered from a UK based call centre using a dedicated and trained team. That they are offering such support to customers who will sometimes struggle with the integration of technology is to be applauded. One wonders how this will scale though and how long the support will last if sales don't support them. The service is offered through telephone conversation, click to chat and email.
Conclusion
These kinds of solutions are more than the traditional products offered by the telecommunications companies and EE should be praised for what appears to be a comprehensive offering. This is a growing market and the number of entrepreneurs in the UK is increasing almost in a return to the days when it was last in fashion.
This has been helped by such programs as Dragon's Den where people realise that actually a simple idea can not only be a good earner, but is also far better than the ones demonstrated on the TV screens (or so they believe anyway!)
Mike Tomlinson, director of small business at EE, commenting on the announcement said "The pop-up sector is rapidly evolving, with pop-up shops now contributing £2.3 billion to the economy every year. The sector's growth is driven by retailers and brands of all sizes using pop-ups to create new experiences, products, and locations for their customers.
"With Connected Retail from EE, we're providing 4G connected products designed specifically to help temporary and permanent retailers be even more flexible and productive – getting them online quickly, and helping them to engage with customers via social media, take payments, and manage inventory."