So you want to add up some numbers in Excel.  I have too frequently overlooks people typing laboriously into Excel log hand to get a total set of values "5+3+2+10", there are faster ways, here are three
Using the Sum function: Type in "=sum(" in a blank cell, highlight the cells you want to sum and type in the ")" and press return. Note that if you want a long list or table added, click the first cell, hold the <shift > key and click the bottom right cell of the area you wish to sum.  With the <CTRL> key  and multiple mouse click you pick non contiguous  cells to calculate.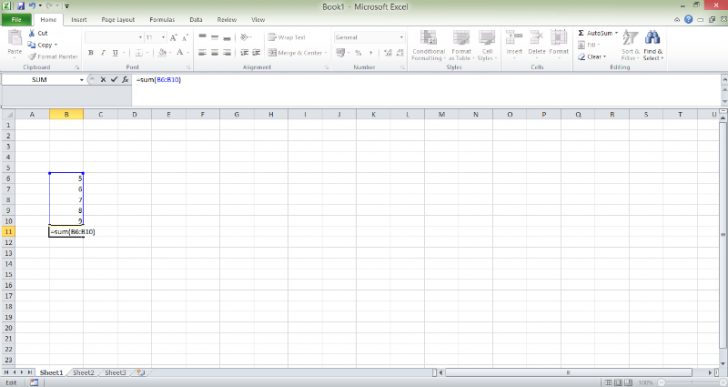 An even faster way is to use the Autosum button, highlight the cells you want to calculate and then click the "Σ Autosum" (Sigma) . You can use this for a number of functions to work including, Sum, Average, Max, Min.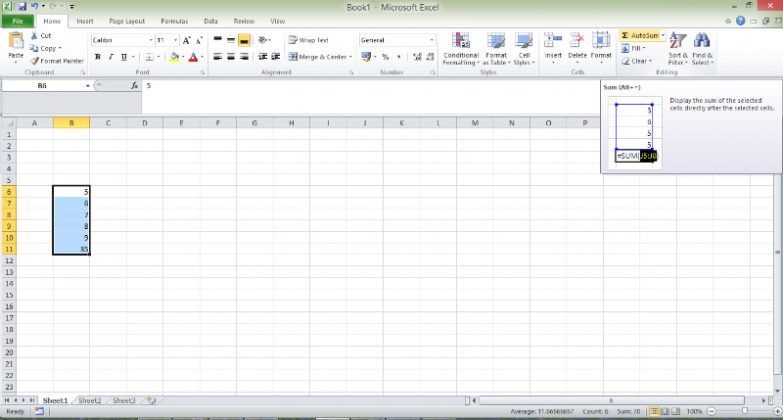 If you just want a quick calculation but don't want to record the number in your sheet the status bar should reveal the total of any cells highlight.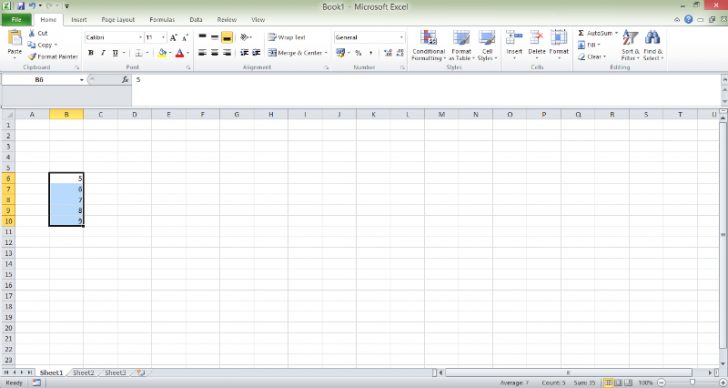 If you right click on the status bar then you can change what calculations appear there.