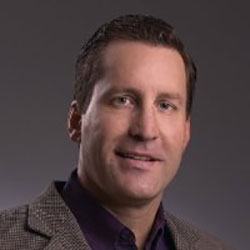 Cyber security analytics is getting a boost due to a deal between Symantec and Frost Data Capital.
The two companies have set up an incubator fund to help seed early stage startups in cybersecurity analytics, big data and the Internet of Things security. The plan is to take no more than 10 companies and deliver funding, resources and expertise. Bringing together these three areas to solve the cybersecurity challenge is a hot topic at the moment.
What makes this announcement different, especially around cybersecurity, is the involvement of Symantec. While Venture Capital has more than its share of technically minded individuals, subject matter expertise is in very short demand when its comes to cyber security.
Jeff Scheel, SVP, Strategy, Alliances and Corporate Development at Symantec said: "We're taking a fresh look at driving innovation in the market and this partnership will enable Symantec to transform raw ideas and concepts into meaningful security companies.
"By collaborating with Frost Data Capital, we create an environment primed to incubate new, innovative and disruptive startups in cyber security – especially in the realm of IoT technologies where verticals like process control, automotive, health care and energy require specialized skills."
Will 10 companies make a difference?
According to the press release: "The partners will take non-traditional steps to confront the next generation of threats targeting emerging technologies by incubating up to 10 companies per year that will deliver advanced cyber security analytics."
It would be useful to get more clarification from Symantec and Frost Data Capital as to what restrictions they are putting on companies bidding for funding. For example, will this be series A funding only? Will companies who've won funding from the large number of startup competitions be allowed to bid for money? Will they consider series B or C funding?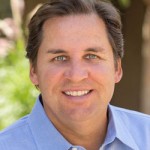 According to John Vigouroux, managing partner and president of Frost Data Capital: "We're seeing a huge opportunity in the IoT security market. We're excited to work with Symantec to bring cutting-edge, relevant security analytics solutions to market rapidly, in order to prevent next generation cyber attacks on corporate infrastructures. Symantec brings to the table world-class security technology, global presence and strategic relationships that will be instrumental to launching these startups."
Cyber security analytics a key market for big security players
One of the challenges for new entrants into cyber security analytics is competing with the likes of HP and IBM. Both of these goliaths of the industry have been heavily promoting the need to mix big data, analytics, IoT and security in order to do early stage detection of advanced persistent threats (APT).
Companies have a large amount of data about what is happening in their IT environment today but struggle to effectively use that data to detect cyber attacks. This is where analytics plays a major part especially when they can be done in real-time rather than daily or even over a weekend.
IoT offers an ability to not only gather that data at multiple points around the network but to do the processing at the point of capture. There is also the potential to use the IoT devices to automatically begin to remediate an attack as they detect it.
Small is adaptable
Symantec and Frost Data Capital will be hoping that by targeting startups they can get solutions into the market quicker. One way would be to concentrate on startups that are doing cyber security analytics in the cloud. This would help bring solutions to market very quickly and provide an quick return on investment.
By having the support of these two companies, startups should also find it easier to get access to customers as well as technical and business expertise..
Conclusion
While there is a need for more detail on the size of the fund and exactly how Symantec and Frost Data Capital will choose their startups is urgently required, it is important not to underestimate the importance of this announcement.