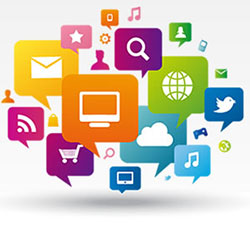 Bruntwood Property Group has signed a five year contract with ANS Group to refresh its aging IT systems. The solution includes the implementation of two new NetApp storage systems, new disaster recovery (DR) options and delivering managed IT capabilities.
Bruntwood DR systems needed a major overhaul
Bruntwood had reviewed its existing DR systems and discovered that while they were functional, they were becoming a major risk factor. One of the problems was a lack of automation which meant that many of the changes and controls had to be done manually. This was creating the risk of the organisation becoming vulnerable to the failure of any of its key systems. In addition to removing these risks, Bruntwood has also taken advantage of AND FlexPod which ensures that all critical applications are available in the case of a disaster.
A secondary point of failure that the review identified was key personnel. This is something that is often overlooked when DR systems are looked at. This is not just about having one individual becoming a single point of failure but can also be an issue when there are too few skilled staff and in balancing holidays, sickness and business trips.
A third challenge for Bruntwood was the age of its existing storage system. Having reached end of life the decision was replace or move to cloud.
Paul Bamber, Head of IT for Bruntwood said, "This investment means that IT has become an enabler and we now have an infrastructure that can respond to the demands of our business. We have built a solid platform that allows technology to help shape the strategy of the business from infrastructure and application, to resilience and back-up."
ANS Solution
The solution from ANS Group was to implement a managed infrastructure solution where they would take control of the key IT systems. The existing storage system has been replaced by a clustered pair of NetApp systems stored in two different data centres. The first is at Bruntwood's Manchester HQ and the second is at M247 which is a biometrically secured data centre at Trafford Park. Both data centres are connected to the Manchester Metropolitan Area Network (MAN). As such, they enjoy very low latency allowing for synchronous updates.
Underpinning all of this is the ANS FlexPod platform built on Cisco, NetApp and VMware technologies. ANS is not the only vendor using this combination of storage, networking, compute and hypervisor technology. Despite the competition, ANS claims to have over 50% of the installations in the UK and be the market leader in Europe.
Ability to survive in a competitive market
Bamber believes that this deal with ANS goes further than just providing a resilient solution for Bruntwood saying: "The enhancements mean that we can react to the business and market demands at the earliest opportunity. We also now have a platform to review our system and infrastructure strategy over the next 3/4 years as we see more applications move to the cloud resulting in lower levels of site infrastructure."
Despite all this talk about critical applications, ability to react to the market and the move of applications to the cloud, the press release is light on specifics. There is no mention of any cloud based services such as Analytics as a Service or Desktop as a Service which is surprising. As the deployment goes forward, it will be interesting to see what capabilities both companies eventually deploy on ANS Flexpod