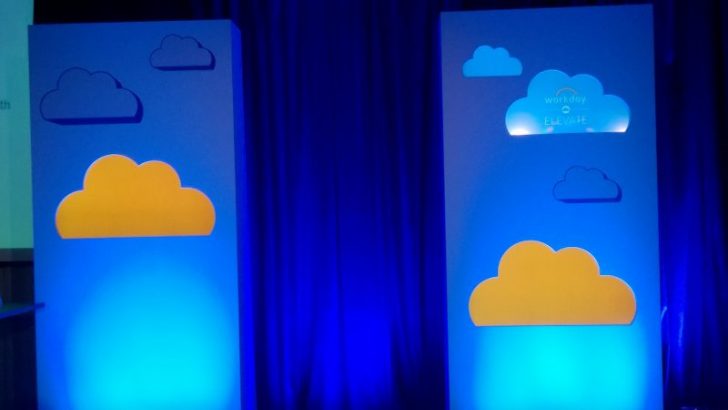 The first Workday Elevate of 2016 was held in London today (24 May).  There will be others to follow all around the globe as Workday seeks to impress upon senior HR, finance and business leaders about how Workday will help transform their business.  The aim of the day was to relate to both prospects and customers what Workday is able to achieve in business. Two streams of content was provided, one for existing customers and another for potential customers.  The day was extremely well attended and this bodes well for future events and is perhaps an indication that the interest in cloud based HR and finance solutions is rising.
Many of the attendees were prospects eager to learn more about the solution before making their choice. In a random snapshot of attendees most were looking at the HR solution in the first instance but would consider finance in a second stage. Interestingly most of the people present appeared to be HR, Finance and a minority of IT staff. This might be disappointing for Workday to hear but their momentum in HR is far greater than in finance.
The main keynote was delivered by Leighanne Levensaler, Senior Vice President, Products to an almost full house. She was introduced by Carolyn Horne, RVP UKI and Country Manager at Workday who set the scene by speaking about how the pace of change in increasing.  In fact not only the pace of change but the variety of it.
While many see social change as significant she spoke about the impending impact of political change.  While this may or may not happen it almost seems inevitable that even if the UK stays in Europe then the Scottish independence question will be raised again. This will lead to uncertainty in businesses which can inhibit transformation.
For Horne this hesitation is something that business leaders should not allow, she commented:
"Change is in the air and we have to be ready to adapt to whatever reality brings."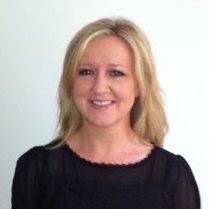 If companies do not adapt there will be consequences.  Horne cited the recent story about the Muirfield golf club that has been banned from hosting the British Open because of their policy on letting women join, they aren't allowed. Their attitude was highlighted in a letter sent to members published in part by www.balls.ie which said:
"The introduction of lady members is bound to create difficulties. Regardless of the conventions when they first join they are likely over time to question our foursomes play, our match system, the uncompromising challenge our fine links present, our lunch arrangements".
Companies cannot be left behind and Horne believes that Workday will enable companies to deliver this transformation change by addressing the employee and finance challenges that are at the heart of the organisation. Horne believes that Workday delivers a solution that enables flexibility and agility. Certainly customers seem to agree, it posts a 98% satisfaction rating amongst its clients which is higher than many others.
What was perhaps more surprising was the statistic that only 70% of Workday 1100 customers are live at the moment.  To understand why this may be the case is realising that the implementation process is not quick. TomTom for instance are looking at an implementation time of around nine months.  This is because business processes need to be defined and configured within the system. This is not a bespoke development that needs to be maintained by the IT department.  Karen Ellmers: Enterprise Architect commented in a later demonstration that "You don't need to be a technical user to make these changes".
These changes can be challenging though and of the very few customers to have moved on from Workday at least one has cited the time consuming configuration as a reason for doing so.
Enabling transformation
Levensaler wanted to show her audience that Workday can cope with whatever transformation is presented, she elaborated "From the changing nature of the workforce, to mergers and acquisitions." She cited Gartner's nexus of forces by quoting the four things that Gartner believe will enable the transformation of business today. Mobile, cloud, social and data (information) will provide the technological platform that will help to create new opportunities and transform business.
There is no doubt that business is changing. Levensaler cited autonomous cars, having recently attended a Google event and been driven in one of these.  According to Levensaler autonomous trucks will significantly change the distribution and logistics economy in the US within five years, With five million, mainly male truck drivers potentially losing their jobs according to Levensaler it will be interesting to see when this becomes reality. In biotech, advances in medical science is making a significant difference to people's lives.
Workday was founded to keep pace with business change.  Levensaler believes that the flexibility and agility that has been built into the system will enable companies to look after their employees and finance solutions to meet the challenges of business change. The question is whether it can exist in isolation for many businesses with technological requirements for the rest of the business.
Workday has strategic relationships with companies like Plex for manufacturing, Salesforce for CRM and ADP for payroll. It will be interesting to see whether it connects to other solutions in the coming months. Alstyne wrote in the April Harvard Business Review that platforms are transforming strategy (How Platform Businesses are Transforming Strategy). Workday did not yet appear to have completed that platform.
Levensaler cited three different examples where companies have completed their transformational change with the help of Workday.  Hitachi, changed their corporate culture from the removal of a seniority wage system to the democratisation of information within three years.  The impact of these changes was revealed when they delivered a profit margin jump from 4.3% to 12% in the same period. Philips lighting used Workday to help split the organisation into two parts and Cushman & Wakefield used the solution to facilitate the merger with DTZ.
Levensaler has also used Workday within her own function. Delivering on two of her KPI's that looked to increase the proportion of minorities to 49% and the percentage of women to 50%. It was refreshing to hear how Workday themselves use their own solution to deliver the change that they are talking about. As Levensaler commented "We were founded to help companies keep pace with business change."
The power of One
Levensaler spoke about the power of One. This is Workday marketing speak that highlights its advantages but to an extent masks its major disadvantage.  According to Levensaler there are now six aspects to the power of one:
One Architecture: One line of code across the globe.
One version: All users use a single version no matter where they are.  Every customer benefits from every update that is done.
One single source of truth. Two of the most critical business administration solutions together finance and people allow companies to plan forecasting.
One user experience: While the product can be branded for different companies (a relatively recent feature), the use experience is similar across the technology used.  Thus no matter what browser, tablet or smartphone is used the experience is similar. Workday has delivered apps that work appropriately within the constraints of each platform.
One security model.  Levensaler believes that Workday is the best solution in terms of compliance.  The scale at which NetSuite operates means that it can sink far more funds into security than any single customer. However customers should still be aware of end point security and understand what NetSuite does to protect their data.
One community: The workday community is friendly. Certainly walking into their offices one can experience the buzz of what could easily be a startup. The community extends to partners, customers, workday staff and even potential customers.
Workday Elevate continues
London was the first of these events and more are to follow across Europe, the US and Asia. The locations are as follows:
Paris, 31 May, 2016
Cologne, 2 June, 2016
Amsterdam, 6 June, 2016
Chicago, 8 June, 2016
New York City, 9 June, 2016
Sydney, 9 June 2016
San Francisco, 14 June 2016
Singapore, 14 June 2016
Dallas, 23 June, 2016
Hong Kong, 23 June 2016
Conclusion
Elevate is aimed at convincing customers to buy and to allow existing customers to engage with each other. That Workday is willing to let any customer mix quite freely with any other customer would indicate that they are confident in their own system and more importantly in their community.  Some of their competitors would be loathed to allow customers and potential customers to mix.
The power of one is a misnomer. While there is no doubt that the HRM and finance solutions deliver a solution that fulfils the core business administration functionality that many customers want.  However many companies also need industry vertical applications that would benefit from full integration to HRM and finance.
While Workday has integrations to 51 partners listed in its software partner page, this is not the same as providing a platform of integration to all relevant solutions. According to Alstyne a successful platform draws partners into it. The problem for Workday is that they don't have a platform, just an ecosystem.  This is unlike companies such as NetSuite, Salesforce, Apple and Xero who all have successful platforms from which customers can complete their required total business solution. It will be interesting to see how and where Workday looks to extend this list.