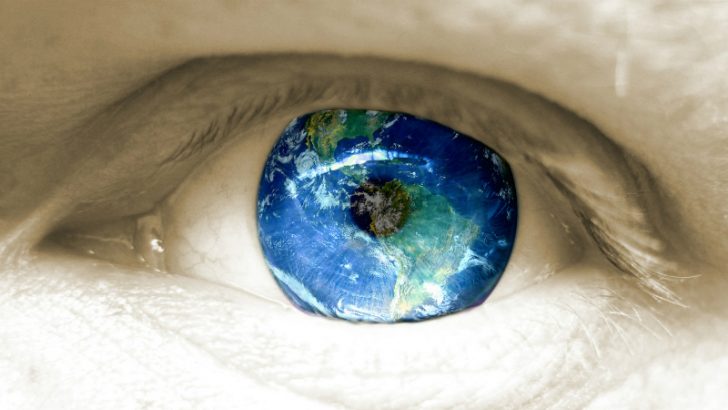 This week NetSuite realised that it had reached a watershed moment. It was not that they had suddenly gained a new customer, nor that their revenues had jumped through a threshold or that that they were about to open several data centres.
They have achieved all these in 2015, what is more important is that they believe they now have a single ERP solution that supports tax compliance in more than 100 countries, is available in 20 languages (the latest being Turkish) and supports more than 190 currencies and exchange rates. As such they now have an ERP solution that can compete with SAP and Oracle for large enterprises.
It cannot be said that NetSuite will compete with every SAP and Oracle installation and Craig Sullivan, Senior VP of Enterprise and International Products for NetSuite recognised this when we spoke to him. However they do have a solution that works in certain verticals extremely well and they have developed an extensive partner network in a growing number of micro verticals.
NetSuite deliver their application in a single installation to their customers. There is no need for interfaces and middleware between subsidiaries and head office. Companies that implement across a whole group can look across subsidiaries at the touch of a button. This will appeal to those multinationals working in verticals that NetSuite or its partners have solutions for, but it will not necessarily appeal to everyone.
The breadth of internationalisation is not matched in many other solutions. While Sage claims to support any currency it does not validate or share how many tax compliant locations it supports out of the box, Infor LN supports 21 languages and 49 Tax jurisdictions and SAP supports at least 30 languages. The NetSuite internationalisation has allowed it to be delivered into more than 200 countries and territories around the world for its clients.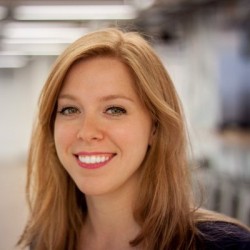 For potential multinationals this means that they will not be pioneers leading the "bleeding edge" of implementation. Misys. HPE Software and American Express Global Business Travel are in the process of, or have already implemented, NetSuite OneWorld to manage their multinational subsidiaries.
Misys alone has implemented NetSuite across 200 subsidiaries in more than 70 countries. For start-ups, the solution delivers a cloud based solution that can grow with the even as they expand abroad.  Deliveroo has grown from a single country to delivering food in more than six countries in less than six months. Speaking at the NetSuite Cloud Tour event last month Emma Whibley CFO of Deliveroo commented that: "Adding foreign subsidiaries was a task that took mere minutes rather than days."
Functionality such as this which allows multinationals to create subsidiaries within their systems quickly and easily is the clarion call for both Workday and NetSuite as they seek to lure the customer base from both SAP and Oracle. While Workday may have concentrated on the larger companies with its HRM and Finance applications, NetSuite is clearly aiming to replace the whole ERP solution provided by the two giants.
Sullivan commented "It is only with OneWorld that they are able to consolidate and bring that all together and run their entire business on a single Oneworld instance.… NetSuite customers are running their entire business globally on a single instance of Oneworld as opposed to that traditional approach with the hub and spoke model from the same or multiple vendors."
NetSuite are not alone
It is interesting that NetSuite has achieved this not alone but with partners. Sullivan spoke about global System Integrators such as Deloitte, Accenture and Cap Gemini with whom NetSuite recently announced a distribution deal in France. It is these companies that put NetSuite on the short list for large enterprises looking at ERP replacement, not just as part of the evaluation process but in some cases recommended.  Sullivan sees this because: "The reality is that more and more CIO and technology leaders have cloud on their Agenda and NetSuite is the leader in cloud ERP."
The NetSuite partner network is also critical to their success. NetSuite are making inroads into the retail market, especially apparel, delivering functionality with both internationalisation, distribution, support for multi warehousing and support for an omnichannel view in a single instance. There are other verticals that their partners configure NetSuite to be suitable for taking advantage of all of these. Integration to third party applications and specialist application also add value and reach of the product.
For NetSuite this is also about forming strategic relationships with companies that can add value. Recent agreement includes Tableau for analytics and Celargo to help deliver payroll solutions into multiple countries. Earlier this year NetSuite also signed a deal with Microsoft to migrate its own data centre requirements from Amazon to Azure. While NetSuite operate their own data centres,
including two recently announced sites in Europe, Dublin and Amsterdam the Microsoft link will enable better integration with Office365 and other Microsoft products. Sullivan could not be drawn though on when there will be support for Microsoft Mobile, but it would be surprising if there are not some announcements around Microsoft integrations at SuiteWorld next year.
To achieve the currency exchange that is at the heart of the new internationalisation Netsuite has linked its software to Thompson Reuters and Xignite to deliver exchange rates. It will be interesting to see how these integration strengthen and what other companies it chooses to announce integrations with in 2016.
Netsuite has also been integrated into Workday for some customers says Sullivan. While the two companies may be bidding against one another in the future on the financials, it is likely that Workday will sit at the heart of multivertical multinationals while Netsuite could easily fit within specific subsidiaries and will only compete where it has vertical applications that fit the whole enterprise.
Craig Sullivan, Senior VP of Enterprise and International Products for NetSuite commented: "While other software vendors are struggling to move software architected before the Internet existed to the cloud or build out the rich global functionality NetSuite has pioneered, we're continuing to innovate and expand the reach of our customers with new features that allow global businesses to expand their operations and adapt rapidly on a business platform for the future."
From strength to strength into 2016?
NetSuite has not just been adding new customers adding companies such as MYSTERY RANCH and Pret a Manger as well as those mentioned above. It has also won some awards in 2015 notably the Software & Information Industry Association (SIIA) CODiE Award for Best Financial Management Solution and the 2015 UK Cloud award for ERP Product of the Year.
It is also building strength by investment in vertical markets with solutions in several verticals including Software/internet companies, wholesale distribution, retail, manufacturing and professional services. So what can we expect from NetSuite in 2016? Sullivan's response was: "Focussing on doubling down on those target markets – really delivering on needs and end business processes for  retail apparel and supporting growth that we are seeing in the global enterprise space in global enterprise."
Conclusion
It appears that NetSuite has finally realised that their cloud ERP solution is ready to challenge in the large enterprise market. The multi-national capabilities coupled with the omni-business and omni-channel capabilities should see it starting to win business from SAP and Oracle installations as well as challenge some of the other solutions such as Infor and Sage in the mid-market.
While it may not yet have the depth of functionality as Infor, SAP and Oracle in certain markets its recent wins in finance and retail could raise some concerns in the two giants. With the Infor retail suite in development there will be an interesting head to head battle in that sector too.
Looking to the future if NetSuite continue the trajectory they are on, winning bigger and bigger clients, expanding their data centre footprint globally and developing their vertical solutions, by the end of next year they will be fully in the eyesight of the large multinationals during their refresh process. The multimillion dollar deals of 2015 may grow by another factor.