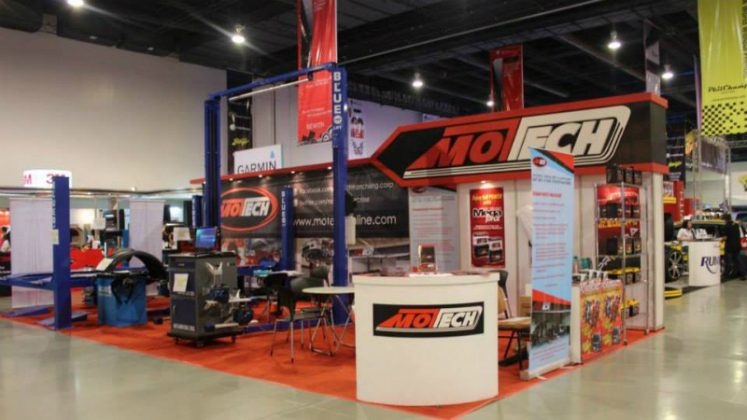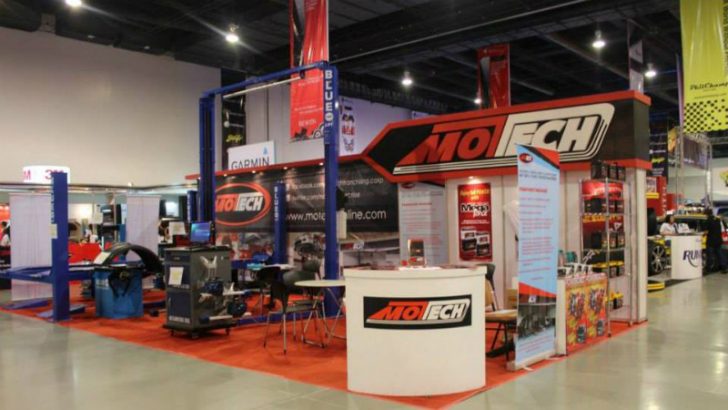 Delivering IT systems into franchises, linking them and ensuring that the financial, stock and other information is consolidated into a single location is a challenge for many businesses.
Motech, based in the Philippines, found that they'd reached a point where its on-premises solutions such as an installation of Sage BusinessWorks in each of its six wholly owned operations just wasn't scalable. That it was Sage was in some ways irrelevant. It was because it was an on-premises solution that meant for every new location added to the network in what would be a growth phase, the administration overhead was at the very least linear.
This is a challenge that is met by many franchise operations. Financial information needs to be re-keyed, increasing the error rate within the data which can lead to poor business decision making or at worst hide fraudulent activity. Operationally it becomes inefficient, with one store stockpiling parts that another store may be able to sell.
Even between franchises there need to be cooperation, but without the IT systems to support that any communication can be time consuming and costly. Budgeting and planning is also difficult without a single repository for stock and adding another store to the network would have added an increased load on central administration but also the additional challenges of software and infrastructure support.
Solving the Franchise issue with NetSuite Oneworld
Motech went hunting for a new solution that would help support if not enable their projected growth path. The partner they chose was NetSuite. Working with NetSuite partner, PGE solutions who are based in the Philippines and Singapore they replaced the six separate instances with a single implementation of NetSuite OneWorld.
The solution not only met the core requirements of financial consolidation, local Philippines tax and regulation compliance, warehouse management, inventory management, order management and subsidiary management but also helped fuel the growth from six wholly owned stores to 28 retail franchises across the region. This growth is set to continue with plans to add to that number by doubling the total franchise stores to 56 by 2017 and at least 100 locations by 2020.
The expansion would not have been possible without the NetSuite OneWorld implementation as Motech President Eugene Naguiat explains:
"The flexibility, agility and visibility we have with NetSuite OneWorld has been a key driver, if not the main driver, in our continued growth," said . "NetSuite has given us the agility to be creative in the business and run everything efficiently on the same platform.

"I wouldn't be able to envision an expansion of that magnitude if I didn't have NetSuite to support the business. NetSuite has made it possible to go from simply running the business to truly growing the business in very creative and effective ways."
Growth isn't just about adding franchises.
While it is straightforward to add nodes within NetSuite the benefits are wider than that. The solution is able to support over 190 currencies, 19 languages and meets the compliance regulations in more than 50 countries. While Motech has not yet expanded abroad it will be well placed to do so should it decide to.
For its Philippines operation Motech has realised several benefits already:
Visibility of franchise performance metrics across sales, margins, and other business metrics, delivering report far faster than anything they had been capable of before.
Improved compliance reporting and accuracy, with the visibility into franchises and the ability to streamline local tax reporting financial reconciliations take less time and means that adding another franchise does not mean increasing administration staff at head office.
NetSuite is able to manage the exponential growth not just with centralised warehouse management but also supporting the addition of a second warehouse. Stock reconciliations are more accurate and just take 20% of the time they did previously. This has led to significant business benefit not just in man hours gained. Prior to NetSuite, with just six stores Motech were writing off between P200,000 and P500,000 annually in stock (US$4,000 – US$10,000).
With the accurate visibility of stock levels across all stores Motech can improve their order management, ensuring that stock levels rarely reduce to zero, or increase to high across the chain. Moving stock between stores is far more cost effective than ordering parts that are not necessarily required and will never be used.
Most companies do not need to actually invoke their disaster recovery plans, but in the Philippines it is a regular threat, if not occurrence. Since implementation, "born in the cloud" NetSuite has already demonstrated an advantage over on-premises solutions when several stores were flooded following a super typhoon. Not only could those stores recover quickly with no loss of data but they were also able to reach out quickly to customers whose cars were damaged and needed spare parts to get them back on the road.
VJ Africa, CEO of PGE Solutions believes that NetSuite has contributed to Motech's success and in delivering a successful deployment PGE solution has ensured that: "NetSuite has provided a standardized, stable and scalable platform that has helped Motech to grow its business exponentially.
"Motech has really taken full advantage of NetSuite to disrupt how car service is provided and reap the rewards of a customer-centric and data-driven approach to business."
Conclusion
For those companies still relying on franchises using stand alone on premise solutions NetSuite clearly provide a solution that introduces not just efficiency into such a business but also enables those businesses to grow should they have the appetite to do so. What is interesting is the cost savings that Motech immediately achieved.
During analysis of the business case for deploying a cloud solution it is important to consider all benefits, some of which are ongoing such as the annual stock take reduction that help offset the operational expense of cloud software.
While this is an ongoing story from NetSuite, and shows what the software is capable of, the company also need to ensure that it announces new wins to show that its growth is continuing.  The ERP market is becoming increasingly crowded at the moment with Infor, Microsoft Dynamics, Oracle and SAP all making announcements about cloud solutions regularly. Although active implementations provide proof of customer loyalty and the effectiveness of the software they need some new business wins to shout about as well.